CONSOL Energy Among Recipients of Federal Funding for Coal Initiative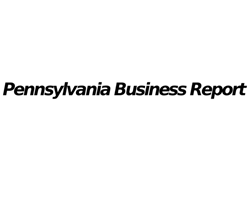 By Melina Druga

November 12, 2020 - The U.S. Department of Energy's Office of Fossil Energy recently announced the selection of four projects to share approximately $80 million in federal funding for Coal FIRST Concepts.

The Coal FIRST Initiative supports early stage research for the development of hydrogen energy and electricity plants that have net-zero carbon emissions. Plants can be powered by natural gas, coal, waste plastics or biomass, and incorporate carbon capture, utilization, and storage (CCUS) technologies.

A means of reducing global carbon emissions is the use of hydrogen fuel, but this requires immense quantities of hydrogen at low cost. CCUS technologies are the most cost-effective way of producing low-carbon hydrogen.

CCUS, with the gasification of biomass and coal, can be used on a large scale to produce hydrogen. Plastic waste can be added to this mix.

Plant concepts must meet the needs of the grid, improve efficiency and achieve net-zero emissions, provide resilient power, be smaller than conventional utility-scale power plants, and
transform how coal power plant technologies are designed and manufactured.

The four projects will design an engineering-scale prototype for an advanced, coal-based power plant, evaluate a site and environmental information, and conduct investment case analysis.

Among those selected was CONSOL Energy in Canonsburg. The company will develop a plant in southwestern Pennsylvania.

"This announcement is a game-changer not only for the local economy but also for Pennsylvania's energy economy as a whole," state Sen. Camera Bartolotta (R-Greene County) said in a statement. "For years, our power plants have been working to operate more efficiently with the least environmental impact possible. This funding will help us take the next step in that process by supporting a plant with zero net carbon emissions, achieving the mutual goals of promoting a strong economy, and protecting the health of our communities."

The project will create jobs and economic opportunities in the region, Bartolotta said.

The Pennsylvania Senate Environmental Resources and Energy Committee's Republican members also tweeted Bartolotta's statement.