Daily Update: November 16, 2020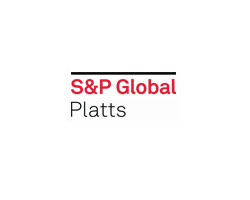 November 16, 2020 - The escalating trade war between Australia and China appears to have its roots in diplomatic umbrage. After Australian Prime Minister Scott Morrison discussed an international investigation into the source of coronavirus with other foreign leaders in late April, relations between two longtime trading partners have degraded.

"The reasons for the difficult relationship between China and Australia are very clear," Chinese Foreign Ministry spokesman Wang Wenbin said in a statement on Nov. 12. "For some time now, Australia has been blatantly violating usual diplomatic practices in international relations and has made inflammatory comments on China's domestic matters relating to Hong Kong, Xinjiang, and Taiwan repeatedly."

China is the largest consumer of Australian commodities. Australia also relies on China for both tourism and foreign students. However, the coronavirus pandemic and associated restrictions have limited both tourism and educational opportunities for Chinese citizens. China depends on Australia for the raw materials for its domestic steel industry, including iron ore and high quality coking coal and for thermal coal for energy production.

In May during the early days of the diplomatic conflict, Beijing warned that it intended to replace Australian iron ore with African iron ore. In January-March, Africa supplied 16.1 million mt of iron ore to China, while Australia supplied 161.3 million mt. Chinese industry experts caution that it could take 4-5 years to substantially reverse that proportion.

China also appears to have instituted a "verbal ban" on Australian coal. China's trade policy isn't always communicated in a formal way. For example, a partial ban on Australian beef became widely known when Australian abattoirs were notified of paperwork errors by Chinese customs at the time of delivery.

The Chinese National Development & Reform Commission has indicated that it may look into "excessive coal imports" this year. Imported coking coal has been cheaper than Chinese domestically produced coking coal this year. During a year in which Chinese coal demand is expected to contract 5% according to the International Energy Agency, the combination of cheaper Australian coal and reduced demand has been challenging for the domestic coal industry.

But ANZ Research said in an Oct. 13 note that the apparent restrictions on Australian coal mask " a more confusing situation on the ground. While it appears some Chinese buyers have received the verbal ban, there have been others that have not heard a thing ... and it doesn't appear to be directed entirely at Australia, with other import sources also coming under the directive."

There are reasons to believe that the ban on Australian coal may have more to do with supporting Chinese producers than it does with Australian diplomatic policy. ANZ, in discussing the apparent ban, said "it appears to be directed at lower quality coking coals, such as [pulverized coal injection] and semi-soft. Demand for premium hard coking coal remains strong. This marries with China's own domestic coking coal industry, where lower quality coking coal is in plentiful supply, while hard coking coal is relatively limited."

Uncertainty driven by the Chinese bans on Australian materials has hurt some industries, while leaving others relatively unscathed. A challenging year for both economies and domestic considerations in China may be motivating the continued intransigence.