Mine Rescue Update November 2020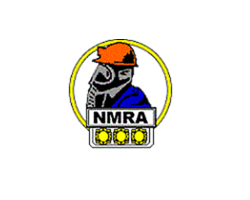 November 17, 2020 - The following is a short Mine Rescue Update:
The Post 5 Mine Rescue Contest was held in Morgantown, WV on 6-7 October 2020. Ten teams competed from WV, PA and a MNM team, Nystar, from Tennessee. The results were: 1st Cumberland Contura, Waynesburg, PA; 2nd Alliance Tunnel Ridge, Wheeling, WV; 3rd Nystar, Strawberry Plains, TN.
The 2020 Alabama Mine Rescue Contest took place at Bevill State Community College on 27 October. The Overall results were: 1st Alabama Green; 2nd Alabama Blue and 3rd Warrior Met Coal 7.
A Remote Mine Rescue Contest was held 27-28 October with teams in two locations in Colorado and one location in New Mexico. The contests were held simultaneously but remotely with 5 different teams. Locations were GCC Energy's King II Mine in Hesperus, Colorado (Joe Samek and Bill York-Feirn assisted MSHA), Blue Mountain Energy's Deserado Mine near Rangely, Colorado (Brandon Neal assisted MSHA) and Westmoreland's San Juan Mine near Farmington, New Mexico. All COVID-19 protocols were strictly followed. The teams at each mine were extremely grateful for the assistance in obtaining their 2020 mine rescue compliance contest training. The results were: 1st Westmoreland Blue Team; 2nd Westmoreland Silver Team; 3rd Blue Mountain Energy.
The new Combined Rules for Coal and MNM Mine Rescue are still on track to be available by 31 December 2020.
The International Mines Rescue Competition (IMRC) has again revised the schedule for the planned US competition. It had been planned for April 2021 but more than 50% of expected international participants said that they could not participate due to the resurgence of the virus in their countries and entry restrictions into the United States.

The next IMRC was to be held in Bogota, Colombia in 2022. The Colombians have agreed to postpone their competition until 2024 so that we could re-schedule our event for September 9-16, 2022. MSHA has agreed to allow use the MSHA Academy in Beckley for this week-long international event.
Like many other organizations in 2020 the National Mine Rescue Association has cancelled our annual meeting and the 2020 Officers will remain in place for 2021.
Best regards,
Wes Kenneweg
NMRA
1525 Park Manor Blvd
Suite 274
Pittsburgh, PA 15205
412-996-5915