Indian Coal Unions Plan Revnewed Strike Action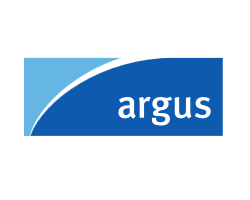 By Ajay Modi

November 20, 2020 - Indian coal workers' unions will hold a one-day strike on November 26 as a part of wider industrial action being organized by trade unions.

Such a strike could potentially result in output losses of about 1.5mn t for the country's main coal producer, state-controlled Coal India (CIL). It will also hit production at fellow state-controlled producer Singareni Collieries, which has average output of nearly 200,000 t/d.

Coal workers are opposed to the auction of blocks for commercial mining. It is part of wider industrial action against federal legislation aimed at opening up the farming economy.

Conglomerates including Adani Enterprises and Jindal Steel were the highest bidders for the 19 blocks that were auctioned, out of the 38 coal blocks offered in the tender for commercial mining. Some blocks with single bids were removed from the final auction pool, although they could be auctioned in the next round, which will take place next year with the exact date yet to be announced.

The coal workers are seeking a stay on commercial mining. Unions have been opposing the auction because it will open up the industry, currently restricted to state-controlled mining firms, to the private sector.

They are also against CIL's decision to implement an annuity scheme in place of an employment claim for eligible families whose land is acquired for mining projects.

The unions previously organized a three-day strike in July against the auction. CIL lost 56pc of its output during the strike, which ended on July 4, although more than a third of CIL's employees turned up for work.

The output loss from next week's strike will not be much of a setback for CIL, as the company was sitting on a large inventories of 53mn t of coal at the end of October.