Atlantic Coking Coal: China Demand Keeps Prices Steady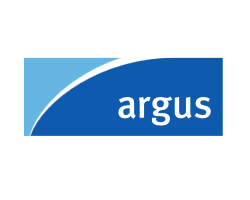 November 21, 2020 - US coking coal prices held firm today, maintaining the gains made over the past fortnight on the back of strong Chinese demand and supply tightness in the high-volatile segment.

The Argus daily fob Hampton Roads assessment for low-volatile coking coal is unchanged at $118.50/t today, having risen by $7.50/t across this week, buoyed by the strength of Chinese demand pushing the China cfr above $160/t this week. The high-volatile A and high-volatile B assessments were similarly flat at $119/t fob Hampton Roads and $105/t fob Hampton Roads, respectively, supported by low availability as further European enquiries for first-quarter spot shipments emerge.

A Panamax cargo of Canadian Raven coal for December loading sold to a Chinese buyer at $162-163/t cfr China, about $15/t higher than a similar cargo traded earlier this month. Another cargo of Blue Creek #7 was sold at about $164/t cfr China, $9/t higher than a similar cargo heard traded last week.

European mills ramping up steel production have been making the most of offers for Australian premium low-volatile coals that have stabilised this week at around $99/t, loading as far as in the first quarter. A Turkish mill issued a requirement today for two Panamax cargoes of low-volatile coals to be delivered in the first quarter of next year. Australian miners are likely to be in a more competitive position to secure these requirements after the US low-volatile coking coal price hit a record premium of $20/t to Australian premium hard coking coal yesterday.

Spot interest for US high-volatile coking coal has also been healthy amid rising steel demand in the Atlantic. A north European mill is understood to be making enquiries for a 75,000t cargo of high-volatile A coal for shipment in January, and possibly even in December, said miners that have been approached. But one US miner only had April availability to offer. "It is a good opportunity for any miners with coal available," said a US miner, "but we are completely sold out of high vols for the first quarter."

Colombian coke producers continue to receive enquiries from Chinese, Malaysian and Indonesian buyers as met coke remains in tight global supply, but these producers are finding demand for their products in Brazil and Mexico, and most are sold out until January. One producer expected deals to close at almost $300/t fob Colombia for December-loading cargoes. Supply is expected to tighten again in mid-December, when most Colombian coal miners go on holiday until mid-January. "With the market going up so fast, miners are holding back from sales and stocking up so as to take advantage of stronger pricing," said a coke producer.

There are a limited number of coke cargoes available for around $260-270/t fob Poland and fob Russia, traders say, with producers from both countries having sold a large amount of met coke to China. "But European mills aren't exactly short of coke," said a trader, "one mill has 200,000t in stock but will not sell it at the moment because the market is going up."