Russia Aims to Expand Domestic Coal Production and Exports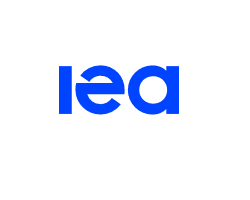 January 1, 2021 - Russia aims to expand domestic coal production to 448-530 Mtpa by 2024 and 485-668 Mtpa by 2035, while doubling coal exports during this period. These objectives were adopted in June 2020 as part of Russia's Energy Strategy to 2035. At least 20.3 Mtpa of capacity expansions are categorised as more-advanced. Most of these projects are expected to produce coking coal.
This focus on exports requires expanded rail and coal export terminal facilities. A number of investments in both railway and port infrastructure have been announced in recent years.
A particularly ambitious project is the construction of a rail connection between Tuva, a Siberian Republic bordering Mongolia, and the rail network of the rest of the country. The connection would allow for the development of the coal deposits of the Ulug-Khemsky Basin located in the Tuva Republic. First trains on the 410 km Elegest-Kyzyl-Kuragino railway line are planned for 2023. Cargo transport capacity of 14 Mtpa is planned for the first phase, which could be expanded to 27 Mtpa. Costs for the rail development are estimated to be about RU 126 billion.
Several port expansion projects were completed in 2019. The new Taman port shipped first coal, becoming one of the largest thermal coal export hubs in the Black Sea. The port has a capacity of 20 Mtpa and can handle Capesize vessels. Exports from Taman port are mainly destined for Turkey. A third export line at Russia's largest coal terminal at Vostochny port in the Far East region was opened in September 2019, which doubles the terminal's loading capacity to 50-55 Mtpa.
The transport capacities of several other ports are planned to be expanded in the coming years. At Port Dickson in the Krasnoyarsk Territory the construction of a coal terminal for shipping coal from the field near the Lemberova River is planned as well as a terminal for shipping coal from the Syradasaisk coal field. SUEK, Russia's largest coal miner, is expanding the port of Vanino in Russia's Far East region, increasing capacity by 80% to 40 Mtpa. Tigers Realm Coal aims to expand its Beringovsky Port, located northeast of the Amaam North coal deposit and their Amaam North Project F mine.
The Lavna coal terminal project in Kola Bay, near Murmansk, has been delayed. The viability of the project is uncertain, particularly given the weakness of the European coal import market.