Today Marks 15th Anniversary of Sago Tragedy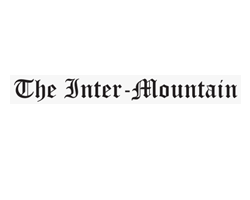 January 2, 2021 - Although the current COVID-19 pandemic is foremost in most people's minds as we enter 2021, today many local resident's thoughts will return to Jan. 2, 2006, and the tragic mine disaster that took the lives of 12 men.

The Sago Mine disaster in Upshur County made news across the country and around the world, and spurred safety changes in the mining industry.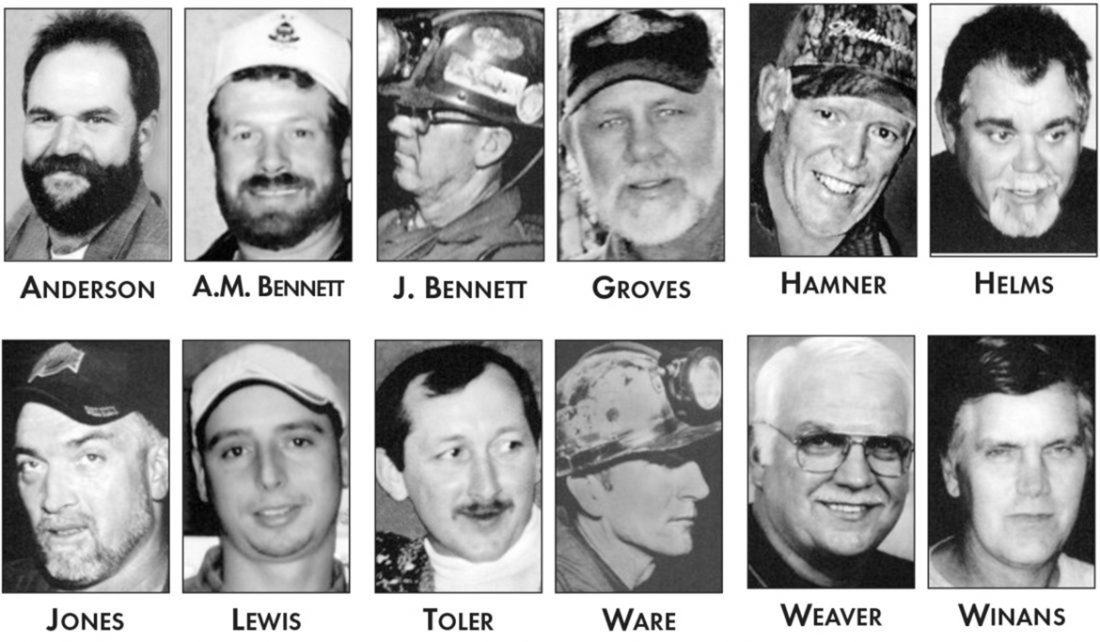 On that Monday morning 15 years ago, 29 men entered Sago Mine after welcoming in the New Year over the weekend. Shortly after the workday began, a sudden explosion occurred, instantly killing one miner.

Shortly after work began, an explosion ripped through the ground, instantly killing one miner. Sixteen others managed to escape that morning, but 13 were left trapped more than 280 feet below the surface.

Over the next 48 hours, rescue attempts were mounted, but tragically were unsuccessful, with only one miner, Randal McCloy, being rescued. In their final moments on Earth, many left notes to family members that were meant to comfort those left behind in grief.

Awaiting updates on the 13 trapped miners, several family members stayed at the Sago Baptist Church.

In 2016, after years of effort, the community gathered in Philippi in the shadow of the community's iconic covered bridge to dedicate a stone monument to those who gave the ultimate measure of devotion to a career they so loved.

"What I reflect back on is not only the tremendous sadness, but the incredible strength and resilience of the families and the spiritual leaders who helped us all during those very difficult hours of waiting and wanting to have better results," U.S. Sen. Shelley Moore Capito said during the dedication. "This lasting memorial is going to be a physical reminder of the spiritual strength we have in our state."

According to previous records acquired by The Inter-Mountain, the miners who lost their lives in the Sago Mine disaster were:

Tom Anderson, 39, of Rock Cave. Married to Lynda Hyre Anderson, he was the father of four sons, Caleb (deceased), Randy, Mitchell and Thomas Isaac.

Jerry Lee Groves, 56, of Cleveland, Webster County. Married to Deborah A. Groves, he was the father of a daughter, Shelly Rose.

James Bennett, 61, of Volga. Married to Lily Foster Bennett, he was the father of a daughter, Ann Merideth, and a son, John.

George Junior Hamner, 54, grew up on a farm near the site of the Sago Mine and owned a small cattle farm in Glady Fork. Married to Deborah Hamner, he was the father of a daughter, Sara Bailey.

Marty Bennett, 51, Buckhannon. Married to Judy Ann Lantz Bennett, he was the father of a son, Russell, who also worked at the Sago Mine.

Terry Helms, 50, Newburg, Preston County. The father of a daughter, Amber, and a son, Nick, from his previous marriage, he was engaged to be married to Virginia Moore.

Jesse L. Jones, 44, Pickens. He was the father of two daughters, Sarah and Katelyn.

Fred G. Ware, Jr., 59, Tallmansville. He was the father of a daughter, Peggy Cohen, and a son, Darrell.

David Lewis, 28, Thornton, Taylor County. Married to Samantha, father of three daughters, Kayla, Shelby and Kelsie.

Jackie Weaver, 51, Philippi. Married to Charlotte Poe Weaver, he was the father of a daughter, Rebecca, and a son, Justin.

Martin Toler, Jr., 51, Flatwoods. Married to Mary Lou Toler, he was the father of a daughter, Courtney, and a son, Chris, who had worked with his father in another mine.

Marshall Winans, 50, Belington. Married to Pamela Pharis Winans, he was the father of three daughters, Tiffany, Mandy and Holly.