Australia Warns of Early Coal Power Exit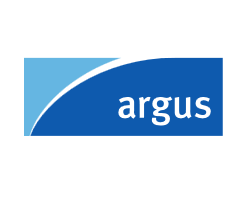 By Jo Clarke

January 5, 2021 - The Australian government's energy adviser has raised electricity and gas system security as the most critical issue for the national energy market (NEM), as preventing blackouts is complicated by cheaper renewables displacing thermal coal power generation earlier than expected.

Low wholesale energy prices are reducing the incentive for coal and gas powered electricity generators to remain on line at all times, which will influence their decision to exit, the Australian Energy Security Board (ESB) said its NEM report issued today. This is likely to see traditional power generation plants retired earlier than their technical end of life or operated in a different way that may limit services they provide.

Coal-fired power generation has capacity of around 22,500MW in Australia, which is expected to reduce to 15,000MW in 2033 and fall below 5,000MW in 2048, based on technical end of life calculations. Closures could be accelerated by low wholesale electricity prices making these plants uneconomic, according to the ESB.

"What we have in place now is no longer fit for purpose for the energy transition and beyond," the ESB's chair Kerry Schott said. She called on the government to act now, rather than continue with the policy vacuum that she also warned about two years ago.

Coal-fired generation is further under threat from the potential for coal firms that supply seaborne markets as well as domestic customers closing because they are unprofitable at the low prices seen through much of 2020. This could make it difficult for Australian power plants to source the quality of coal required to maintain operation, the ESB said. It could also lead to higher prices in the longer term as there are fewer coal mines to choose from.

Argus last assessed the Australian high grade 6,000 kcal/kg NAR coal price at $81.44/t fob Newcastle on December 31, up from $47.03/t on September 1.

The ESB expects gas prices to rise out to 2022 as economies recover, as reflected in the recent gains in seaborne LNG prices. Domestic gas prices will rise to A$6-7/GJ ($4.60-5.40/GJ) by 2022 from around A$5-6/GJ, according to the ESB.

"Meeting peak winter demand for gas in the southern states past 2024 may be an issue unless further developments of supply occur," the ESB said.

Argus last assessed the Wallumbilla Index on December 31 at A$7.10/GJ for January delivery, up from A$4.55/GJ for October delivery on September 4.