New Covid-10 Outbreak May Hamper China's Coal Logistics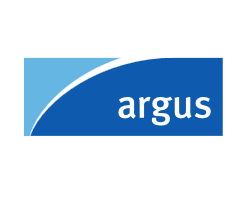 By Kelvin Leong

January 6, 2021 - Inter-provincial coal logistics surrounding China's key coal-producing regions in the north may be hampered by a fresh outbreak of Covid-19 cases in Hebei province, potentially worsening coal shortages that have already sent domestic spot prices to their highest since 2012.

Hebei is strategically located near the three major coal-producing heartlands of Inner Mongolia, Shanxi and Shaanxi and hosts the key coal transshipment ports of Qinhuangdao and Caofeidian. Hebei's coal production amounted to only 1.3pc of national output or 45.75mn t of all types of coal from January-November, according to the national bureau of statistics. But any travel restrictions in Hebei may upset receipts of coal by truck from the key producing regions, although most of the coal Qinhuangdao port receives is delivered by rail, which is relatively less affected by the latest measures.

Many highways in Hebei have been restricted by roadblocks to curb the spread of Covid-19, according to state media Xinhua news. The province has confirmed at least 19 coronavirus cases so far this year with another 40 asymptomatic cases, local authorities said today.

Coal trucks from the key producing regions were urged not to enter Hebei, while some coal producers refused to load coal onto trucks coming from the province. It is still possible to enter Hebei by road, but drivers and their passengers are subject to coronavirus tests at checkpoints along the border, hampering traffic flow, market participants said.

Similar measures to tackle the spread of Covid-19 around this time last year tightened Chinese domestic coal flows. But the impact last year was more pronounced because the measures were introduced after migrant workers had gone home for an early lunar new year holiday, preventing many of them from returning to the coal mines. Manpower shortages severely restricted domestic coal output at the time. The measures were also enforced strictly across the key coal-producing regions early last year, hampering coal logistics within the provinces.
Impact on supply

The latest travel restrictions in Hebei are unlikely to affect supply on the same scale as last year. The lunar new year holiday will run from 11-17 February and most migrant coal workers have yet to start their journey home for the festive season.

The critical Daqin railway, which delivers coal from some of the key producing regions to transshipment ports such as Qinhuangdao, is still operating as usual. But there was a decline in inbound deliveries to Qinhuangdao yesterday, which might have been partly because of maintenance. The port received 454,000t of coal yesterday, less than the 500,000-550,000t it typically receives during this peak demand season, according to data from coal industry association the CCTD.

Although the impact of the latest travel curbs on supply may be limited compared with last year, it could be amplified by unusually strong heating demand this winter because of a series of cold snaps and a steady rebound in industrial activity. This has pushed spot prices of domestic NAR 5,500 kcal/kg coal well above the government-set upper limit of 600 yuan/t ($92.86/t). Some cargoes traded at Yn850-880/t fob north China ports yesterday, while some offers rose to as high as Yn900/t, significantly higher than the last Argus assessment of Yn800.83/t fob Qinhuangdao on 31 December. Any marginal tightening of supply could play a disproportionate role in pushing up prices.

But some market participants expect the authorities to quickly quell the spread of Covid-19, as the government has well-developed procedures that were applied to control outbreaks in other provinces over the past year.