Mine Planning, Optimization, and Design Series 2021 - 5 Courses Online - North and South America Time Zones - Spanish Translation - Whittle, Surpac, MineSched, and Isight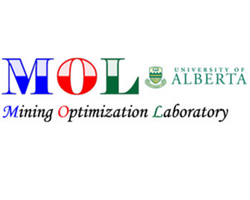 January 8, 2021 - Please find the following schedule for the Mine Planning, Optimization, and Design Series using Whittle, Surpac, MineSched, and Isight software. Register in a single course or a combination of courses. The registration includes instructions, all the course material and one month evaluation software license. The courses will be offered in Mountain time suitable for North and South America time zones. Courses will have live Spanish translation. Detailed step-by-step documentation of each course is provided along with the completed projects in the respective software platform.

Please take note the registration closing dates are a month prior to the start of the course. We need to courier the sentinel dongle of the software to you. Considering the possible delays in the international shipments, we need sufficient lead-time to assure you would receive the parcel in time.

Follow this link for courses' outlines, registration forms, pricing and more information.

Course 1 – May 25-28, 2021 – Strategic Mine Planning and Optimization – GEOVIA Whittle Core

Course 2 – June 8-11, 2021 – Robust Strategic Mine Planning - Advanced Whittle and SIMULIA Isight

Course 3 – June 22-25, 2021 – Open Pit Mine and Waste Dump Design – GEOVIA Surpac

Course 4 – July 20-23, 2021 – Surface Mine Production Scheduling – GEOVIA MineSched Core

Course 5 – August 10-13, 2021 – Compliance of Strategic & Tactical Mine Plans – Advanced GEOVIA MineSched - SIMULIA Isight
About the Instructor
Hooman Askari is a professor of mining engineering in the School of Mining and Petroleum Engineering at the University of Alberta, Canada. He teaches and conducts research into mine planning & design and simulation of mining systems. Hooman is a registered professional mining engineer with more than two decades of operational, consulting, research, and teaching experience in the area of open pit mine planning and design and simulation of mining systems. He consults as the Principal Engineer on long-term to short-term open pit production scheduling optimization and simulation of mining-systems through OptiTek Mining Consulting Ltd.