Elected Officials Address West Virginia Coal Association's Annual Mining Symposium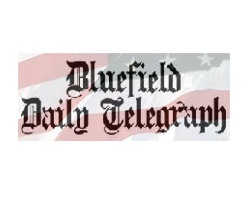 By Charles Young

January 13, 2021 - The West Virginia Coal Association held its 48th annual West Virginia Mining Symposium on Tuesday.

The event in Charleston featured remarks from U.S. Sens. Joe Manchin, D-W.Va., and Shelley Moore Capito, R-W.Va., U.S. Reps. David McKinley and Carol Miller, R-W.Va., and numerous representatives of the industry.

After commenting on the events at the U.S. Capitol last Wednesday, Capito discussed her concerns with some of the energy policies likely to be enacted by President-elect Joe Biden's administration.

"A lot of what I think we're going to see from the Biden administration that concerns me greatly, particularly in terms of coal and our coal jobs, is the Green New Deal," she said. "They now have a platform to move Green New Deal not just in the House but to the Senate. Now, they've got to get 10 more senators to agree — 10 Republican senators — and that's probably impossible."

While the legislation is unlikely to pass the Senate, it will probably drive debates and frame other issues relevant to the coal industry, Capito said.

"It does mean that a lot of these issues will be front and center," she said. "This will be all kinds of EPA regulations. It will be all kinds of phasing out even more dramatically and drastically our fossil fuels. It will be, I think, really difficult headwinds for financial institutions and others to finance coal projects."

Manchin said West Virginia is uniquely positioned to benefit from the fact that he will serve as chair of the Senate Energy and Natural Resources Committee and Capito will be the ranking member of the U.S. Senate Committee on Environment and Public Works.

"We have never been placed in a better position than we are now," Manchin said. "We are well-poised to be able to do everything we can to help West Virginia help herself. We can't do it all from the federal government, but we can make sure she has all the necessary tools to succeed."

The Green New Deal is "aspirational, but absolutely not applicable whatsoever," Manchin said.

McKinley said it is currently the dawning of "treacherous time" for the fossil fuel industry.

"All fossil fuel sources — coal, gas and oil — must learn to speak with one voice, putting aside their past differences," he said. "It's never more urgent than it is today."

Democrats, who are about to have control of the House, Senate and White House, plan to "renew their war on fossil fuels," McKinley said.

"They have the full support of a complicit national media," he said. "In a coordinated manner, they intend to continue the fundamental transformation of our energy sector that began under Obama and Harry Reid and Pelosi in 2009. Combine that with a growing body of progressive extremists in the House who are using their anti-fossil-fuel furor to try and destroy our fossil fuel industry."

Biden has called for an end to all carbon emissions by the energy sector by 2035, McKinley said.

"This means no electricity from coal, gas or oil in just 14 years if Biden has his way," McKinley said.

Miller, a former member of the West Virginia House of Delegates who was first elected to Congress in 2018, also raised concerns about how the incoming administration will treat coal and other fossil fuels.

"Unfortunately, their plans are for the Green New Deal — or the green new disaster, depending upon where you look at it," she said. "We cannot forget the role that Joe Biden played in the war on coal and what it did to our communities. We all know because that's where we live. We can't get stuck in our past, or we are destined to repeat it and the pain that we all faced."