Cheney Offers Bill to Prohibit Suspension of Oil, Gas, Coal Leases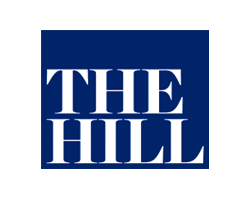 By Tal Axelrod

January 29, 2021 - Rep. Liz Cheney (R-Wyo.) introduced two bills Thursday seeking to block the White House plan to pause leases for oil, gas or coal on federal lands, a key part of its expansive climate change platform.

Cheney, the No. 3 House Republican and the representative of a major fossil fuel-producing state, said the Safeguarding Oil and Gas Leasing and Permitting Act and the Safeguarding Coal Leasing Act would force the Biden administration to obtain a joint resolution of approval from Congress before implementing any federal moratorium on oil and gas leasing or permitting or coal leasing.

The bills are similar to one from Wyoming Sen. Cynthia Lummis (R), which is also likely to be formally introduced Thursday.

"The executive actions from the Biden Administration banning new leasing and permitting on federal land endanger our economy and threaten our national security. The legislation I am introducing today would safeguard against these damaging orders, and prevent the job loss, higher energy costs, and loss of revenue that promises to come with them," Cheney said in a statement. "These bills will defend the interests of the people of Wyoming and our nation, and I will work with partners in Washington to push for their consideration."

Cheney touted 21 co-sponsors for the Safeguarding Oil and Gas Leasing and Permitting Act and 14 for the Safeguarding Coal Leasing Act, as well as support from a number of industry groups.

"The Petroleum Association of Wyoming applauds Congresswoman Cheney's common-sense bill that will give voice to those elected offices with a constitutional responsibility to represent the people and lands affected by these misguided attempts to wreak havoc on economies across the West," said Petroleum Association of Wyoming President Pete Obermueller.

The introduction of the bills follows President Biden's signing of executive orders laying out an array of climate goals, including conserving 30 percent of public lands and waters by 2030, halting the granting of leases on public lands or offshore waters and putting the U.S. on a path to reaching net-zero emissions by 2050.

The move by Cheney could play well among her constituents in Wyoming, which is a major producer of coal, natural gas and crude oil, but could also serve as a way to tap into a popular issue within the GOP at a time when she faces withering criticism from conservatives over her vote this month to impeach former President Trump.

Cheney has cast her vote as one of "conscience" after Trump egged on a raucous crowd of supporters who later waged a violent riot in the Capitol on Jan. 6, an event that led to the deaths of several people.

Cheney's vote outraged some House Republicans and sparked a petition by some to remove her from her leadership post.

Days after the impeachment vote, Cheney got her first official GOP primary challenger for the 2022 election.