Well-Known Mining Consultant, Ronnie Collins, Passes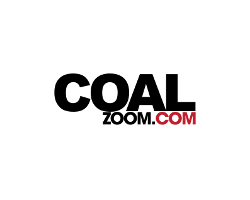 February 1, 2021 - William "Ronnie" Collins, 74, of Premier WV, passed away Tuesday, January 26, 2021 at Pikeville Medical Center in Pikeville, KY, after a courageous battle with Covid.

Born, November 12, 1946 in Welch WV, he was the son of the late Harold William Collins and Mildred "Mickey" Bennett Easter. He was a graduate of Welch High School and attended Bluefield State College. He worked most of his life in the Coal Industry as an underground coal miner and later as owner and operator of Free State Mining Consultants and WRC Consulting LLC, preparing mining permits and several other related duties for several southern West Virginia coal mining entities.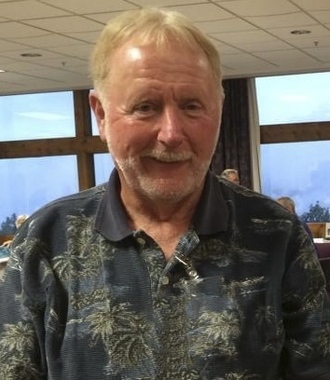 Ronnie Collins

He was a veteran of the U.S. Airforce. He spent most of his life in McDowell County where he made many close friends, especially his golfing buddies. Along with his golfing he collected classic cars and enjoyed riding his four wheeler. He was very instrumental in working with his Welch High School Classmates; preparing for several "Class of 64" and "Sensational Sixties" Welch High School Reunions. He was involved in several charitable organizations in the Welch and McDowell County area.

In addition to his parents, he was preceded in death by a brother, Franklin Collins and one nephew, Chad Blackburn. Survivors include his daughter, Paula (Darrell) Calloway of King N.C.; his son Chris (Angela) Collins of Greensboro NC; sisters, Don Juan Skuja of Hudson FL, Robin (Elmer) Rife of Falls Mills VA, and Tammy(Barry "Skeebo") Scott of Welch WV; his twin brother, Harold "Connie" (Carol) Collins, of Bluefield WV; half-sisters, Louvinia Collins of Kimball WV, Vicki Collins of Bluefield WV; two half-brothers Hobart and John Collins both of Bluefield WV; several Grandchildren, Great Grandchildren, Nieces, Nephews and one very special granddaughter Kayla Prichard of Big Sandy WV, his beloved dog Cracker and cat Chloe whom he enjoyed so much.

Funeral Services will be conducted, Tuesday, February 2, 2021 at 1 P.M. from the Fanning Funeral Home Chapel in Welch WV; with Pastors Irvin Lee and William Spencer officiating; cremation will follow the services. Friends may call Tuesday, February 2, 2021 from 12 Noon to 1 p.m. at the Fanning Funeral Home Chapel in Welch WV.

In lieu of flowers, the family requests donations be sent to the McDowell County Animal Shelter, P.O. Box 714 Welch WV 24801. Online condolences may be sent to the family at www.fanningfuneralhomes.com. Fanning Funeral Home of Welch is serving the Collins Family.