CFOAM, LLC Says Mass Production Tests for Coal Byproduct 'Exceeded Expectations"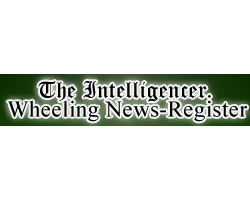 By Joselyn King

February 3, 2021 - Recent tests in North Carolina to determine the feasibility of mass producing locally created carbon foam exceeded expectations.

There are now plans to bring the process back to near the company's Triadelphia headquarters, according to engineers involved.

The short-term result could be a new plant and additional jobs locally in the coming months.

The long-term plan, meanwhile, could mean the production of a new cost-effective building product for the construction industry.

CFOAM, a coal byproduct, is traditionally created in an autoclave with much time and expense. But CFOAM, LLC received a $2.4 million grant late in December from the U.S. Department of Energy to further its research into mass producing its CFOAM product, and making it more affordable for high levels of use.

Last month, engineers with CFOAM, LLC traveled to the Selee Corporation in Hendersonville, North Carolina to utilize a kiln with continuous conveyor belt set up there. They took coal with them, and placed it on the belts in the kiln to see if they generate enough heat and pressure to make CFOAM and mass produce it.

"We got the kiln up and running and sent everything through. The results were better than I expected," said Rudy Olson, general manager of CFOAM, LLC. "It was a check to see how the test setup would perform.

"So now we are working with Selee to obtain that kiln," he added, "and we are hoping to do so in the next couple of months and get that to a site here in Triadelphia."

Negotiations are ongoing to purchase the kiln. The site where it will be located hasn't been determined yet, but CFOAM is looking at a couple of places, according to Olson. Space on the Touchstone campus in Triadelphia where CFOAM was developed is tight, but engineers would like to place the kiln within five miles of Touchstone, he said.

He said as an engineer he "tries to keep his expectations reasonable."

"One question was were we going to make carbon foam or not?" Olson asked. "We might have had trouble even forming foam, but we were able to do that.

"We were hoping to get parts out that weren't broken into 50 pieces. I can say in some cases we had some breakage, but in others we had relatively well-formed large components. That was also a big win for us."

The CFOAM engineers also were looking to make aggregate spheres from the CFOAM that measure a half-inch to a quarter-inch in diameter, he said.

"That product looked particularly good — it looked terrific," Olson said. "So that was also a big win, and it gave us confidence that this kiln is going to be able to perform for us.

"It was a good start to a two-year project. The pieces are starting to come into place."

He predicts CFOAM LTD. could have the kiln in place locally as soon as by the end of May.

CFOAM is currently used as an ultra-high performance engineering material in the military, industrial, aerospace and commercial product industries.