UMWA Calls for COVID Protocols in Coal Mines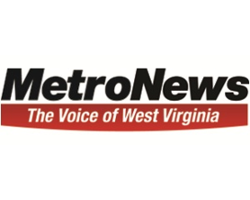 February 3, 2021 - The United Mine Workers supports a proposed bill in Congress which calls on the Department of Labor's Mine Safety and Health Administration to put standards in place to protect the nation's coal miners from the spread of COVID-19.

"We have no way of knowing right now how many miners have passed away at non-union mines from this pandemic and MSHA doesn't even require anybody to report this," said UMWA President Cecil Roberts.

According to Roberts, most coal companies, like all American industries, have tried to navigate the difficulties of COVID-19 as best they could using the general guidance from the Centers of Disease Control. However, because coal mining is unique, Roberts and union officials believe it requires a unique set of standards. They're calling on MSHA to set those standards in place. Up until now, Roberts said, MSHA has left those standards and any protections up to the company.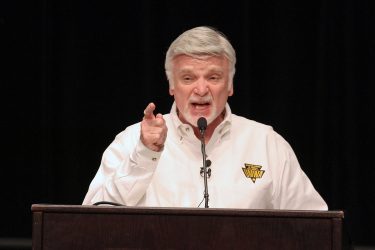 United Mine Workers of America President Cecil Roberts


"This would be like saying, 'Well, we want the roof bolted, but you guys figure it out. We want air at the face, but it's up to you guys.' That would never work," Roberts said speaking with MetroNews.

The COVID-19 Mine Worker Protection Act calls for the development of a comprehensive infectious disease exposure control plan to protect miners from COVID-19.

The measure subsequently would require mine operators to provide miners with personal protective equipment. Furthermore guidelines would be formulated by MSHA from NIOSH, CDC, and other scientific research on COVID-19. MSHA will also be required to track, analyze, and investigate mine related COVID-19 data to make decisions on further protecting miners working together underground.

Roberts said working underwound, miners are often spread out and social distancing is possible, but not always. He added places like the bathhouse, lamp house, in elevators, and on the mantrip, miners are forced into close proximity for extended periods of time.

"We have uniformity in almost everything associated with mining, but we've decided when there's a pandemic that's not anybody's responsibility except the coal companies and the workers and that can't be right," he said.