More Delays for Australia's New Hope Coal Mine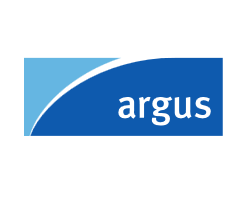 By Jo Clarke

February 4, 2021 - Australian coal producer New Hope has warned that it may have to cut more jobs at its 4.8mn t/yr New Acland thermal coal mine, after its application to expand the mine to 7.5mn t/yr and extend its lifespan was referred back to the Queensland Land Court.

New Hope has already cut around 200 jobs, including 120 at New Acland and the rest in its corporate offices. It had hoped to be able to reinstate staff and begin work on the expansion last year but has not been able to secure final approval to move ahead with the mine. The firm is seeking a meeting with the Queensland state government to try to confirm a sanctioned plan to move forward with the expansion.

"What we need now from the government is a roadmap for how we get the project up and running because more delays equates to more job losses," said New Hope's chief executive Reinhold Schmidt.

New Hope first applied to expand New Acland in 2007 and was granted approval by Queensland's Coordinator General in 2014. But the final mining lease has been held up by several legal appeals by environmental and community groups opposed to the development.

New Acland made a negative margin during February-July and continues to face the prospect of closure because without the expansion the firm is left mining less economic coal. New Hope wrote down A$111mn ($85mn) from the value of the mine in its half-year results in July, reflecting the risk of closure and costs associated with ramping down the mine while it waits for approvals.

Argus last assessed high-grade Australian thermal coal at $89.62/t fob Newcastle for NAR 6,000 kcal/kg on January 29, up from $81.44/t on 31 December and a low of $46.18/t on September 4. It assessed lower grade coal at $55.01/t fob Newcastle for NAR 5,500 kcal/kg on 29 January, up from $52.99/t on December 31 and $35.04/t on September 4.