South32's Australian Coking Coal Expansion Rejected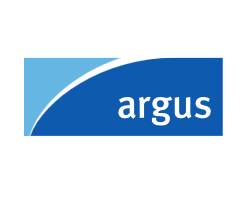 By Kevin Morrison

February 5, 2021 - Australia-based mining firm South32's proposed A$956mn ($726mn) expansion of its Dendrobium coking coal mine in the Illawarra region of southern New South Wales (NSW) has been rejected by the state's independent planning body ass that the development could have a detrimental impact on drinking water supply for Sydney.

The proposed expansion of the underground Dendrobium mine would have maintained the current approved capacity of the mine at 5.2mn t/yr by accessing a further 78mn t of recoverable coal resources from two new areas near the existing mine through the use of 21 longwalls, South32 said in its mine application document.

"The commission concluded that the level of risk posed by the project has not been properly quantified and based on the potential for long-term and irreversible impacts, particularly on the integrity of a vital drinking water source for the Illawarra region and metropolitan Sydney," the NSW Independent Planning Commission (IPC) said.

The commission is of the view that the impacts of the project outweigh the benefits from an approval, such that the project should be refused, the IPC said. Sydney has a population of 5.2mn.

"We are reviewing its findings and will continue to engage with key stakeholders including the NSW government, relevant agencies and the community in relation to the Dendrobium project," South32 said.

The Dendrobium mine has development consent until 2030, but its current mineable reserves will be depleted by 2024, South32 said. The mine produces metallurgical coal for steelmaking, including the BlueScope Port Kembla steelworks in NSW and Liberty Primary Steel Whyalla steelworks in South Australia. It also exports some of its coking coal output.

South32 reported a 10.8pc rise in coal production from its mines in the Illawarra during the first half of the 2020-21 fiscal year to June 30.