Atlantic Coking Coal: Low-Volatile Demand Eases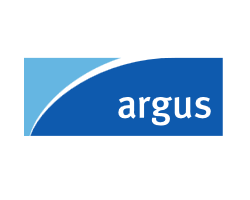 February 5, 2021 - US coking coal prices ended the week mixed. Prices for low-volatile coal softened further because of uncertainty over China's restrictions on Australian coal, while the high-volatile coal segment continued to be supported by tight availability for the second quarter.

The Argus-assessed US low-volatile price fell today by $1.75/t to $159.25/t fob Hampton Roads as the pending release of eight Australian coking coal vessels for discharge at Chinese ports dampened expectations that strong Chinese demand will return for Atlantic coal after the lunar new year holiday. The high-volatile A assessment rose by $2/t to $153.50/t on the back of higher offers in the second quarter amid limited spot availability. Supply tightness and the growing willingness of buyers with firm requirements to meet offers pushed up the high-volatile B assessment by $4.50/t to $134.50/t today.

The release of Australian coking coal for discharge lifted market participants' hopes that the unofficial ban on Australian coal, which goes as far back as the second quarter of last year, will be lifted. But the vessels were not granted customs clearance.

Earlier this week, some US mining firms' expectations that the strength of December and January transactions will continue had already weakened. Chinese buyers have shown no interest in the past three weeks in securing March-April laycans, one US mining firm said. "But they do not have to come to a decision yet. I would expect conversations to begin after the holiday," it said.

Still, suppliers are bullish about limited availability supporting prices. One mining company indicated it is sold out of spot low-volatile coal for as far as April-May, saying it has had to decline participation in prompt spot tenders issued by European and Brazilian mills.

Supply tightness has continued to keep high-volatile prices stable, with spot offers for high-volatile A pushing towards $154-155/t, but no deals are heard to have concluded yet.

US and Canadian mining firms are offering selectively, and while their prices are higher, they are not seeking Chinese prices from their European customers, one mill said. "But traders targetting the Chinese market would, of course, be after higher margins," it said.

The high-volatile B price similarly has been pushed up by a spot shortage in the first half, with a small lot of high-volatile B heard to have been traded recently at more than $140/t fob Hampton Roads. But offers received by European mills for the second quarter are indicated at $133-134/t.

A European mill offering 75,000t of Peak Downs coal loading in March through a tender was understood to have received bids at $110/t fob and $130/t fob. The tender is ongoing.

Met coke remains in short supply amid strong demand from Asia, South America and Turkey, but European demand is limited as most mills' requirements are covered by their own coking plants. "As most European mills are covered to 90-95pc by their own coking capacity, and few blast furnaces are running at that sort of rate, not many mills are in the spot market for blast furnace coke," a trading firm said. "On the other hand, there are many enquiries for coke breeze and nut coke." But some European mills are already trying to secure quarterly contract volumes and prices for the third and fourth quarters as a result of tightness in the Polish and Russian coke markets, while at least one mill has enquired with a supplier about moving to a full-year contract.

A European trading company is working to offer a 50,000t Russian met coke cargo with 62-64 CSR for late-March loading from a Baltic port, probably to an Indian or Chinese buyer. Other offers have been heard as high as $440/t fob Baltic.