Canadian Oil Money Can Still Flow Without the Keystone XL Pipeline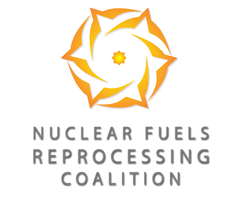 By Clinton E. Crackel, Signature Sponsor and Co-founder and Co-chairman, Nuclear Fuels Reprocessing Coalition
February 14, 2021 - The American portion of the Keystone XL pipeline was cancelled by an executive order signed by President Joe Biden on his first day in office because of his position on leaving the Keystone XL pipeline permit in place would not be consistent with the Administration's economic and climate imperatives. In spite of the loss of TC Energy's estimated American employment opportunities numbering 10,400 in pipeline construction and 42,000 in direct, indirect and induced jobs, I'm confident the Biden family can still profit handsomely from the oil coming in from Canada without the pipeline.

The Biden Administration impresses me as being committed to serving the financial needs of the global corporate elites in return for providing extensive support for the Biden/Harris campaign and for the implementation of progressive political and economic agendas. That's why President Biden opposes the Make America Great Again agenda that promoted the America first concept and significantly strengthened our position among global competitors.

Warren Buffett is one of the global elites who has been supportive of Democratic candidates during general elections. According the Associated Press, Mr. Buffett didn't contribute to the Biden campaign. However, in 2019, Mr. Buffett contributed $248,500 to the Democratic Congressional Campaign Committee.

As an example, Democratic Arizona Senator Mark Kelly received $5,800 in donations from this fund, along with another $5,000 donation from David Wallerstein, the chief exploration officer outside mainland China for Chinese tech giant Tencent.

The Tencent donation may have been due to the fact that in 2014, Chinese tech giant Tencent, had invested an undisclosed sum to World View Enterprises, the Tucson-based company co-founded by Senator Kelly. In 2016 the company announced that it had received more funds from Tencent.

How many other candidates for the 2020 general election received campaign contributions from corporate entities in the Peoples Republic of China or even campaign contributions and/or other campaign assistance from the Chinese Communist Party either directly or indirectly?

Mr. Buffett is the CEO of Berkshire Hathaway, an American multinational conglomerate holding company. The Burlington Northern and Santa Fe Railway (BNSF) is a subsidiary of Berkshire Hathaway. The BNSF transports a multitude of products including oil. It also provides passenger transportation services in Chicago, Seattle and Minneapolis. As such, the BNSF is capable of transporting the incoming Canadian oil to the gulf coast and other locations along the way without the need for a pipeline.

In terms of product transport safety and climate concerns, the pipeline would be much more desirable instead of transporting the oil by rail using numerous diesel-electric locomotives polluting the atmosphere with diesel engine combustion exhaust gases. Transportation of the oil by pipeline would cost about $10 per barrel versus $30 per barrel by rail; but transporting the oil by pipeline wouldn't enable Berkshire Hathaway to dramatically increase its bottom line.

Given the fact that Hunter Biden has lobbying, global market expansion and energy in his portfolio, the BNSF oil shipping business would fit in nicely with his background. Also, now that Peter Buttigieg is the Secretary of Transportation, his support for converting out nation to all-electric transportation would be of tremendous value. Granted, even though Secretary Buttigieg doesn't have any actual transportation sector experience in his portfolio, he was the mayor of South Bend, Indiana, home of the defunct Studebaker Company.

These factors could put BNSF in line for a massive, taxpayer-funded, federal grant to convert all existing diesel-electric locomotives to purely electric powered. All that has to be done is to replace the diesel-driven generator set with an external source of electricity to power the traction motors of each converted locomotive. Doing so would require either constructing thousands of miles of overhead power lines to provide the electricity or electrifying thousands of miles of rails depending where the external source of electricity is coming from.

The problem with electrifying our entire transportation sector, while eliminating fossil fuels, would place an unimaginable stress on an already restricted electrical power supply based solely on renewable energy sources. California, even with a smart grid system, faces rolling brownouts and blackouts because of its extensive reliance on renewables. Also, the baseload electricity demand for heavy industry won't be met because of the unreliability of renewable energy; let alone drawing enough electrical power off an already underpowered grid to propel a series of three or four electric locomotives needed to pull a train of 100 loaded tank cars.

We know John Kerry recently told the American public that there will be plenty of good paying union jobs building solar panels. Unfortunately, with eliminating fossil fuels, the manufacturing of solar panels will most likely be transferred entirely to other countries still reliant of fossil fuels, such as China. Even the manufacture of wind generator blades made of carbon fiber will be relocated to other countries such as China.

Unfortunately, many working-class Americans who voted for progressive, leftist candidates this past general election may have unwittingly voted themselves out of their jobs.

For further information, contact: clintoncrackel@gmail.com.