Pakistan: Coal Or No Coal?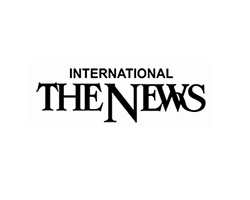 By Syed Abdul Fazal Rizvi
February 15, 2021 - Ever since Thar's vast coal resources were discovered the subject has been under significant scrutiny from various quarters with regards to its economic viability and sustainability at large. With Pakistan's gas reserves nearly depleted, and the Provincial Energy Minister Imtiaz Shaikh informing the Sindh Assembly recently that Sindh, which is the largest producer of natural gas in the country, will run out of natural gas in the next 12 years – a grave question that faces all of us remains the availability of alternate local fuel sources.

In the absence of natural gas what other relevant source of energy does Pakistan have which can provide indigenous, reliable and affordable fuel in the future. The answer lies only in acknowledging the fact that Thar coal reserves can provide the country with the requisite energy security that is needed to sustain our growth and development. Various aspects of Thar coal have been questioned but whether these statements are based on ground realities or half truth and misrepresented facts is a different matter altogether. Let us dissect these issues in detail.

Firstly, the loudly touted claim that the world is fast replacing coal with renewables is misleading. If you look at global data, yes, you see a general trend in coal power plants being shut down, but the world is still producing approximately 35-40 percent of its energy through coal.

Moreover, it is not true that the rest of the world is not using coal to power their economy. For all countries where base load demand is high, and they have indigenous coal available, coal-fired power plants continue to provide energy to fuel their economic growth. Bloomberg report issued in 2019 shows that a number of countries have planned additions of coal-fired power plants to their energy mix, including planned additions of over 200,000MW in China; more than 51,000MW in India; almost 11,000MW in Japan, and approximately 27,000MW in the rest of the world between 2019 to 2025.

In fact, according to another Bloomberg news report India expects to invest $54.5 billion in clean coal projects over the next decade as it seeks to tap domestic energy sources and curb imports. It is important to note that coal still accounts for 65 percent of India's energy mix. Therefore, it is not only Pakistan that is focused on developing its indigenous resources, but also other nations of the world.

Whilst it is agreed that we embarked upon exploiting our own coal resources much later than others such as our neighbour India which started using its lignite resources during 1950s and 70s – it is also important to keep in mind that Thar coal resources in Pakistan were not discovered till 1992. Consequently, given that we are still in the early stages of development, the costs remain relatively high which will eventually taper down as we expand our mines and reach the optimum capacity. Mining coal and other relevant minerals, the world over, is a simple game of economies of scale.

As pointed out, Pakistan has just commenced its coal journey and efforts are being made to ramp up production. The argument that usage of Thar coal is too little and too late does not hold true, especially when compared to projects of other countries that have been in operation for over five decades!

From Thar coal Block II alone we have firm commitments for a power park of over 3,300MW and at full capacity Thar coal will produce cheapest base load electricity for the nation. Comparing the current price of Thar coal with that of similar projects – but with different size, scope and age – is not a valid comparison. Thar Block II has achieved financial close and began construction for expansion of the existing mine to 7.6 million tons per annum (MTPA) from the current 3.8 MTPA. This expansion alone will reduce the cost of Thar coal by around 30 percent or $20/ton.

Subsequent expansions and economies will result in additional savings and reductions in the associated costs of production. Moreover, post phase II expansion, Thar coal from Block II will be cheaper and more economical than imported coal and RLNG.

Now let us shed some light on the issues critics often raise with regards to the management and policy of Thar coal project.

There is no denying that projects of such magnitude are generally implemented away from urban centres. Yet the fact that Tharparkar has no basic infrastructure to support such an industrial venture required relatively high interest rates and return on equity components – which were driven by the increasing circular debt – in order to guarantee safe returns to the investors who were undertaking high risks on a previously unexplored project in the country.

Additionally, the argument of expensive lending rates for the project is not valid since the yields of Thar Block II project were comparable to Pakistan's Eurobond auctions, at that point in time, which has a similar sovereign guarantee component as that of the Thar coal project.

Needless to say, that Thar coal offers lowest marginal cost of fuel for any new project as compared to other sources including RLNG, hydro, RFO or imported coal. However, it is pertinent to mention that going forward projects that are to come online in the next few years should have relatively lower CAPEX, RoE and interest rates since the proof of concept has been developed and successfully proven.

It is important to acknowledge that the idea of increasing the share of renewables in the energy mix is fast gaining momentum across the world – more so in the developed economies, who became developed riding on the back of coal and other fossil-based energy resources – yet it is crucial to understand that this shift will be a gradual transition not an abrupt change-over.

While experts continue to argue that globally, prices of energy production through renewables are decreasing, they fail to acknowledge the associated costs such as seasonality, storage, transmission and distribution which makes it a relatively expensive choice for Pakistan.

Moreover, the debate over here is not about Thar coal versus renewables. While it is important for Pakistan to develop its renewable resources, it is equally important to develop Thar coal resources which currently account for less than 3 percent share in the energy mix.

We must also note that utilisation of Thar coal should not just be restricted to power generation. Efforts must be made to use this indigenous resource in other sectors such as cement, steel and most importantly for coal beneficiation to liquid, gas and fertiliser – all of which are technically viable with proper use of technology and capital investment. These alternates can save billions of dollars by reducing the import of LNG and other petrochemical products.

On the social front, there is no denying the fact that Thar coal power and mine projects have initiated industrial activity in an area which has historically ranked low on socio-economic indicators. These projects currently commissioned and those that will come online in the years ahead are providing much needed economic prosperity in the form of direct employment to the Thari people.

It is a proven fact that when industrial activity commences in any region it spurs socio-economic growth in that region and Thar is proving to be a classic example of this development. In the past year alone, the project has increased Pakistan's GDP, enhanced local employment and earned royalty which will be injected back into the region and country's economy.

These aspects of positive externalities of the project are often largely ignored by experts in their haste to term Thar coal an expensive and illogical choice which should be corrected.

While some critics talk about the new world order and our dependent and unsustainable economy, they fail to establish the fact that Thar coal in essence is primarily about providing strategic energy security to the country.

As mentioned earlier, Thar Coal can replace demand from local gas in power generation, which is depleting, and substitute 100 percent of imported fuels from the energy mix. Additionally, on the greenhouse emissions we must acknowledge that Pakistan's contribution to the global CO2 emissions only accounts to 0.5 percent compared to over 50 percent by the four top emitters namely China, United States, European Union and India.

In fact, even after developing Thar coal at full scale, Pakistan's carbon emissions will be twenty times lower than the fast-growing and developed economies on absolute basis, and five times lower than global average on per capita basis.

With systemic issues such as hunger, poverty and high energy prices it, therefore, makes absolute sense for Pakistan to develop its indigenous resources so it can sustain development for its people by displacing imported fuels from the energy mix and saving approximately $3 billion in foreign exchange annually by 2030.

In previous fiscal year alone, our foreign exchange outlay was $5.5 billion which in absence of abundant indigenous resource will keep increasing in the years to come. Therefore, so while skies would not cry, if Thar coal is not fully utilised, our future generations might if we are unable to judiciously utilise and leverage this strategic national resource.