West Virginia Economy Will Take a Long Time to Recover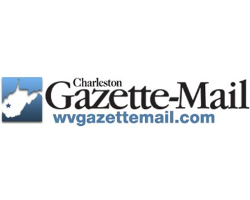 By Hoppy Kercheval
February 17, 2021 - West Virginia's economy is still feeling the effects of the coronavirus, and it is going to be a while before the state is fully back to pre-pandemic levels.

A report from West Virginia University's Bureau of Business and Economic Research shows the state has lost 94,000 jobs during the pandemic. Bureau director John Deskins calls it "the fastest economic collapse in modern history."

West Virginia is bouncing back. The state gained back 57,000 jobs over the summer. However, job growth has been flat since the beginning of the fall. Deskins projects that it will take the rest of this year to add back the remaining 37,000 jobs.

The leisure and hospitality sector of the state's economy was hit hardest. Restaurants and bars were closed, and people stopped traveling. Employment in those sectors dropped 39% from mid-February to mid-April of last year and saw only a modest recovery in the fall.

Retail also was hit hard, as West Virginians stayed home and spent more time shopping online. "Retail and leisure and hospitality will take a long time to fully recover," Deskins said.

West Virginia's coal industry has suffered, as well. A study published in Nature Climate Change found that COVID-19 contributed to a drop in the demand for power. The study found that coal power generation declined more than other sources of power.

Deskins' report shows that coal production in West Virginia dropped precipitously when the pandemic hit. It has recovered slightly, but coal output is expected to remain well below 2019 levels through 2025.

But the report does have a silver lining. The old model of "live where you work" is being replaced by "work where you live," so why not live in West Virginia?

"The opportunity to attract remote workers is the new development resulting from [COVID-19] that excites me the most," Deskins said.

A survey of 133 executives and 1,200 office workers by PricewaterhouseCoopers found that 83% of employers believe remote work has been a success.

"The pandemic is accelerating the outward migration of knowledge workers from New York and California to less-expensive locales," the report said.

West Virginia is not on the list of the next hot spot for young workers — think Austin or Raleigh — but public policy and private industry leaders need to be thinking about how West Virginia could become a destination.

Instead of thinking how and when our state's economy will return to what it was before the pandemic hit, we need to focus on how West Virginia will be different and, hopefully, better in the aftermath.