HMRA National Mine Rescue Contest Survey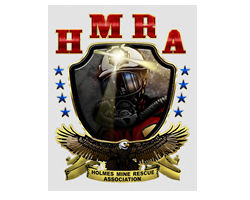 February 17, 2021 - Below is a message from Jeff Kravitz, President of Holmes Mine Rescue Association:

Dear members of the Homes Mine Rescue Assoctiation,

The 2021 Unified National Mine Rescue Contest is tentatively scheduled for the week of August 30, 2021, in Lexington, KY. The COVID-19 Pandemic has impacted all our lives this past year. This survey is to be filled out by mine management and will help us determine if there will be sufficient participation in order to hold the National Contest as scheduled. Please fill out only one survey per company. All responses will be anonymous. The survey link is below. All responses are due by February 26.
https://survey.alchemer.com/s3/6194157/2021-National-Contest-Survey
Thank you,
Jeff Kravitz
President, HMRA