Court Approves New Union Agreement With Bankrupt Coal Firm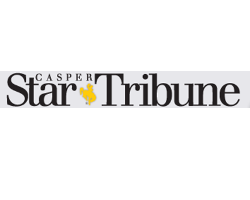 By Camille Erickson

February 22, 2021 - A federal court approved a tentative agreement struck between attorneys for bankrupt firm Lighthouse Resources and a coal union this week.

The new deal will mean about two dozen union workers could be rehired to complete reclamation, or cleanup, at the company's Decker coal mine near the Montana border. The Decker mine stopped producing coal and laid off a vast majority of its workers after the owner filed for bankruptcy. Most of the workers live in Wyoming.

Michael Dalpiaz, vice president of District No. 22 for United Mine Workers of America, said union members had ratified the tentative agreement.

The union contract requires the firm to maintain health care, albeit with "very minor" changes, according to Dalpiaz.

"We don't give things back and we don't cow down to unscrupulous operators," the union representative said.

"Up to 30 people will be called back to start the reclamation process, and they will work under a union contract," he continued.

Meanwhile, a company pension plan will be frozen.

"The defined pension plan as we knew it has been frozen," Dalpiaz said. "We didn't lose anything, the PGBC (Pension Benefit Guaranty Corporation) is going to take that over, which is a good thing. Anyone who is qualified for that will have the pension for their life. It's just not going to be accrued to any longer."

The tentative agreement comes after Lighthouse Resources filed a motion in January with the court requesting approval to abandon the former collective bargaining agreement to help it save money for cleanup.

When it filed for bankruptcy on Dec. 3, Lighthouse Resources laid off 76 workers at the Decker mine. That left 28 active union employees and nine furloughed union employees. An additional 18 non-union employees held manager or administrative positions.

But by Jan. 22, the company had stopped mining for coal and kept on only four union workers at the facility, according to court documents.

Montana Department of Environmental Quality confirmed coal mining was no longer taking place at the Decker facility, though some remaining coal would be shipped out in the near future.

Montana holds $126.4 million in bonds for the Decker mine.

In the year leading up to the company's bankruptcy, company executives received over $700,000 in bonuses.