Day One of Warrior Met Coal Worker Strike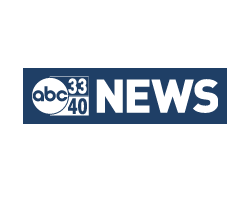 By Stoney Sharp
April 4, 2021 - United Mine Workers of America (UMWA) told ABC 33/40 News union members at Warrior Met Coal (WMC) began an Unfair Labor Practice strike Thursday night at 10 p.m.
The strike notice covers more than 1,100 workers at all of WMC's operations in Tuscaloosa County, including mines number four and seven.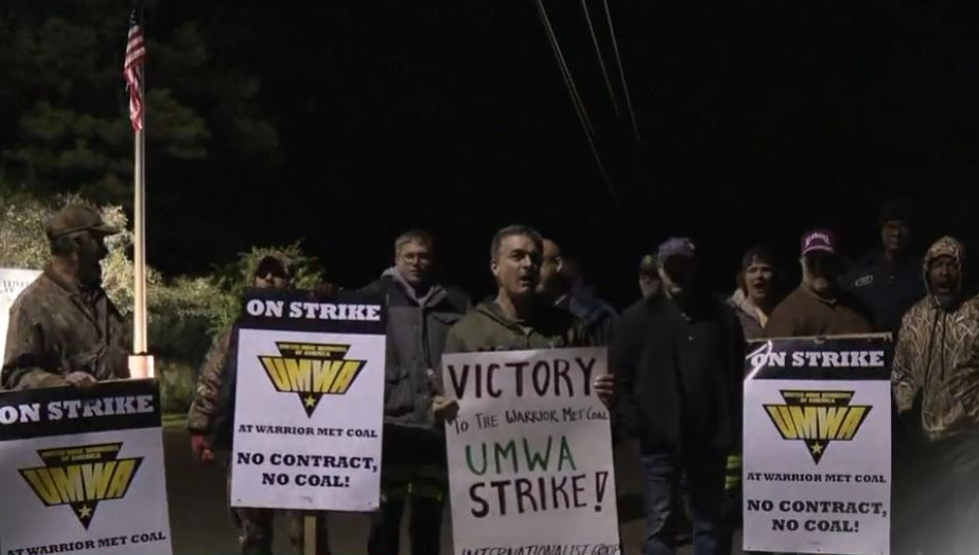 Warrior Met Coal workers strike in Brookwood, Ala. on Friday April 2, 2021
Photo: abc3340.com
The UMWA said it will provide bi-weekly strike assistance payments to UMWA dues-paying members who participate in strike duty.
Thursday night, union members held signs outside a WMC facility.
"They made the sacrifices to bring this company out of the bankruptcy of Walter Energy in 2016," said UMWA International President Cecil E. Roberts. "These productive, professional miners at Warrior Met mined the coal that meant the company could become successful again. Warrior Met has capitalized on their hard work, earning tens of millions in profits for their Wall Street owners. They have even rewarded upper management with bonuses of up to $35,000 in recent weeks."
WMC issued a news release stating the company is focused on providing employees with a competitive pay package while remaining financially stable in a volatile coal market.
"We provide some of the highest paying jobs in Alabama and they contribute immensely to our state's economy," a WMC spokesperson wrote. "History has shown that we must remain vigilant in preparing for the volatility of coal prices. Despite a declining market and global pandemic last year, we are especially proud of the fact that we remained open as an essential industry and were able to protect the livelihood of our 1,400 employees. We have and will continue to work with the UMWA to reach a resolution."
WMC said it has continuity plans in place to continue meeting the demands of it's key customers.