Early Start Forecast for NE Australia's Wet Season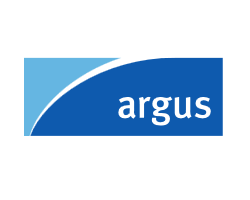 By Jo Clarke
July 4, 2021 - There is a more than 70pc chance that this year's wet season in northeast Australia's Queensland and the Northern Territory (NT) will start earlier than average, potentially disrupting coal exports and Indian developer Adani's 10mn t/yr Carmichael coal development, as well as shortening the onshore gas exploration season.
The Queensland coal- and gas-producing region of the Bowen basin has a greater than 70pc chance of an early start to the wet season, according to the latest northern rainfall onset report by Australia's Bureau of Meteorology (BoM). This rises to over 75pc in the Galilee basin, where Adani's Bravus Mining subsidiary is developing the Carmichael coal mine.
Bravus dug down to its first coal at Carmichael last week and is on track to ship its first coal by the end of this year, although an early start to the wet season could disrupt mining and railing from the site.
Malaysian-backed Australian rail firm Martinus Rail is building a 210km narrow gauge railway to connect Carmichael to the existing network, which is owned by Australian rail firm Aurizon. Martinus deployed two continuous track lifters and a track-laying machine to the Carmichael project in March. This gives it less than nine months to build the railway, if the first coal from the mine is to be delivered by coal rather than trucked to the port of Abbot Point for shipping by the end of this year.
Bravus and Martinus usually would have until November before the wet season disrupted work but this is now likely to occur earlier, according to the BoM. The Carmichael mine is the first coal mine to be built in the Galilee valley, which sits to the west of the Bowen basin.
The wet season traditionally starts in October in the Bowen basin, with an early start potentially disrupting increased seasonal mine and rail activity ahead of the end of the calendar year. This busy period is often dampened by the filling of Chinese annual import quotas for Australian coal. But this is less of a factor this year with Australia locked out of the Chinese market because of Beijing informal ban on Australian material and diverting coal to other markets.
An early start to the wet season could also shorten the exploration and development season for the onshore gas industry in Queensland and the NT. This could constrain supplies to the three LNG plants at Queensland's Gladstone, while it could delay exploration in the emerging Beetaloo basin in the NT.