China Faces Risk of Extreme Summer Weather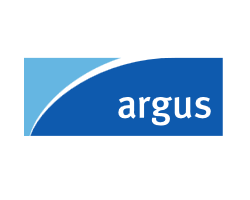 By Kelvin Leong
July 5, 2021 - China faces the risk of extreme weather events such as flooding and heatwaves over the peak July-August summer period, according to the China Meteorological Administration (CMA). Such weather trends raise the potential for disruptions to domestic coal output and a boost for air-conditioning demand.
Much of the summer's heavy rainfall could be concentrated in large parts of north China where most of the country's coal mines are situated, the CMA said. Parts of Inner Mongolia, Shanxi and Shaanxi, which are all key coal-producing provinces, are forecast to receive 20-50pc more rainfall during July-August compared with the same period last year, with the CMA issuing flood warnings.
China's mine safety authorities in May issued flood precautions to coal producers, reminding them of recent flooding incidents at coal mines in Xinjiang and Shanxi. Heightened safety measures against floods risks curbing output at coal mines at a time when the central government is urging a production boost to offset a domestic supply crunch. Argus last assessed Chinese NAR 5,500 kcal/kg prices at 962.92 yuan/t ($148.80/t) fob Qinhuangdao on 2 July, which is significantly above the government-set upper limit of Yn600/t.
Heavy rainfall over the summer should theoretically boost hydropower generation and reduce a reliance on thermal coal. But the CMA warned of potential floods along the Yangtze river, which may result in disruptions at hydropower stations as occurred last year when flooding along the river was particularly severe. Critical hydropower-producing regions within southwest China's Sichuan and Yunnan provinces are not forecast to receive their share of the heaviest summer rainfall, potentially suggesting that any increase in hydropower generation may be insufficient to fully offset a thermal coal supply shortfall.
China generated 368.5TWh of hydropower over January-May, an increase of just 3.8pc on a year earlier, according to data from the National Bureau of Statistics. The rainy season arrived around three weeks later than usual, market participants said.
The summer months over many parts of China could be warmer than in previous years by around 1-2°C, the CMA said. Parts of Xinjiang in northwest China and large parts of east and south China could experience temperatures above 35°C during July-August,. The relatively high temperatures expected were cited as one of the reasons behind a forecast by Chinese utility the State Grid Corporation of China that the country's electricity consumption over July will rise by 12pc against the previous year.