Forest Fires Disrupts Canadian Miner Teck's Met Coal Rail Service in British Columbia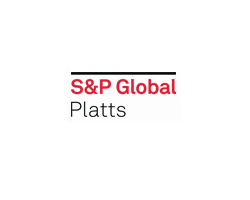 July 6, 2021 - The rail service between Teck Resources' metallurgical coal operations and the west coast terminals in west Canada had been interrupted by wildfires, a Teck spokesman said in an emailed reply to S&P Global Platts' queries.

"We are closely monitoring rail disruptions in B.C. [British Columbia] due to forest fires and will take steps to mitigate impacts to transportation of Teck shipments as required," the spokesperson said.
Teck was evaluating the potential impacts to its customers' shipments and production dependent on the length of the rail outages.
"Based on what we currently understand we expect impacts to be minor," he said.
Meanwhile, the company said that the production of metallurgical coal, or steelmaking coal, was ongoing despite the rail disruptions.
"Our mines are continuing to produce steelmaking coal, taking advantage of low levels of clean coal inventory at the mines," it said.
At least two buy-side sources told Platts that they had been informed of the rail service disruptions by Teck.
An international trader said there could be a minor impact on the market and the "non-China market should still be ok".
"Please be assured that we will continue to employ all reasonable diligence to mitigate the effects of these incidents to the extent we can and will revert with further updates as soon as possible," according to a document to Teck's customers, which was seen by Platts on July 5.
In its Q1 ended March 2021 financial report released in April, miner Teck Resources kept its annual metallurgical coal production guidance unchanged between 25.5 million mt and 26.5 million mt.
Teck Resources, the world's second largest seaborne metallurgical coal producer, had reported metallurgical coal sales of 6.2 million mt in Q1 and approximately 2 million mt was sold to Chinese customers on a CFR China basis, it said in the financial report.