Capital Costs 20% Higher for Miners with Low ESG Scores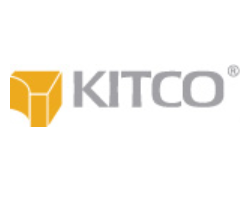 By Michael McCrae
July 6, 2021 - Capital markets are demanding better environmental social governance compliance, said McKinsey in a study released last month.
With the mining sector contributing 2 to 3 percent of global CO2 emissions, McKinsey writes in its report that the industry has a "large role to play in emissions reduction."
"Within the industry, much of the focus to date has been on portfolio shifts (that is, divestment of coal assets); however, the industry is facing increasing pressure from regulators, investors, and customers to decarbonize operations. The sustainability of miners is increasingly a focus for the capital markets, with access to capital now more frequently dependent on sustainability. The cost of capital can be 20 to 25 percent higher for those miners with the lowest ESG scores," writes the authors.
McKinsey notes some notable miners setting emission targets: BHP and Vale have been targeting a 30 percent reduction in Scope 1 and 2 emissions by 2030; Rio Tinto is targeting 15 percent.
"While these are a big step change for the industry, the targets for net-zero carbon emissions are much further out (2050 for most players)," writes the authors.
A fat target for carbon emission reduction is haul trucks noting that fleets are responsible for up to 25% of a mines emissions. The move will be a capital intensive, but it will have benefits.
"We estimate that by 2030, total cost of ownership for a battery electric or fuel cell haulage truck will be approximately 20 percent, and 10 percent lower than existing diesel trucks thanks to 20 to 30 percent lower maintenance costs and 40 to 60 percent lower fuel costs, as compared with diesel despite higher upfront vehicle and infrastructure costs.
"Such a move will likely require changes to the design of existing mines, as well as commercialization of these types of vehicle (which today are only at the pilot stage). Nevertheless, if this approach is implemented in greenfield sites, there is a significant opportunity for substantial reductions in both carbon emissions and cost."