Australia Gladstone Ships Record Coal Volumes to Japan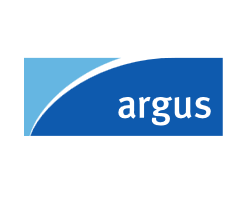 By Jo Clarke
July 6, 2021 - Record shipments from Australia's port of Gladstone in Queensland to Japan bolstered coal exports from the port to a 17-month high in June even as Beijing continued to disrupt imports of Australian coal.
Gladstone shipped a record 2.51mn t of coal to the high-grade market of Japan in June. This, together with strong exports to South Korea and India, underpinned a 23pc increase in total shipments compared to May to the highest level since January 2020, according to data from Gladstone Ports (GPCL).
June was the eighth successive month that Gladstone shipped no coal to China, but one cargo of 80,000t had indicated Hong Kong as its destination. This cargo may be diverted onto alternate destinations, similar to one in February.
Shipments to Japan, India and South Korea were all higher during January-June 2021 than in the same period of 2020 and the pre-pandemic year of 2019, as shippers find buyers to fill the gap left by China. The number of shipments increased to 74, which is six more than were loaded in January 2020 when the port loaded 6.85mn t of coal. This implies smaller cargoes, as Australian coal producers diversify their customer base away from the bulk market in China and towards more niche markets in southeast Asia.
June is typically a strong month for Gladstone coal shipments ahead of the end of the Australian financial year on 30 June. This often spills over into July as shippers that miss the end of year deadline continue with contracted shipments. The ship queue fell to around 28 vessels on 6 July from 32 ships on 7 June but remained above the average of around 20 ships.
Argus last assessed the premium hard coking coal price at a two-year high of $199.35/t fob Australian on 5 July, up from $153.50/t on 4 June and from $107.75/t on 3 May. The PCI low-volatile price, which was higher than the premium hard coking coal price on 5 May, has not maintained pace with the higher grade higher over the past two months. The PCI price was yesterday assessed at $139.50/t fob Australia, up from $109.35/t on 5 May.
Argus last assessed high-grade Australian thermal coal at $135.58/t fob Newcastle for NAR 6,000 kcal/kg on 2 July, up from $120.58/t on 4 June and from a low of $46.18/t on 4 September. It assessed lower-grade coal at $78.29/t fob Newcastle for NAR 5,500 kcal/kg on 2 July, up from $70.10/t on 4 June and from $35.04/t on 4 September.
The heat-adjusted premium on a NAR 6,000 basis for higher-grade thermal coal was a record $50.17/t on 2 July, up from $44.11/t on 4 June and $8.65/t at the end of August last year.
Hard coking coal typically accounts for around a third of Gladstone's total exports, with lower-grade coking coal and thermal coal each accounting for a third.
Month
China
Japan
India
South Korea
Taiwan
Vietnam
Total
Jun '21
0.00
2.51
1.49
1.46
0.38
0.42
6.68
May '21
0.00
1.76
1.52
1.40
0.08
0.09
5.44
Jun '20
1.78
0.94
1.01
0.83
0.16
0.55
6.19
Jun '19
1.41
1.64
1.77
0.55
0.16
0.14
6.43
Jan-Jun '21
0.00
11.01
10.04
7.11
1.54
1.25
34.45
Jan-Jun '20
8.05
7.97
7.27
4.90
1.27
2.29
35.44
Jan-Jun '19
5.86
9.36
9.73
5.80
1.25
0.39
36.23
Monthly average for 2020
0.84
1.41
1.45
0.95
0.16
0.38
5.88
Monthly average for 2019
0.91
1.52
1.60
1.06
0.18
0.17
6.05
footnote: total includes all destinations, not just those listed
Metallurgical coal prices $/t
Thermal coal prices $/t