Australia: Queensland Coal Vessel Queue Shrinks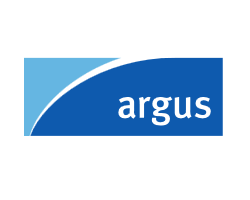 By Jo Clarke
July 7, 2021 - The vessel queue outside the key Queensland coking coal export ports of Hay Point and Dalrymple Bay Coal Terminal (DBCT) in Australia has fallen to just 12, in stark contrast to the record-long queues outside the New South Wales thermal coal port of Newcastle.
The queue outside the adjacent ports of Hay Point and DBCT has more than halved from the 29 a month ago and is well below the average of around 25 in 2019. The other Queensland ports have more average queues of 29 at Gladstone and four at Abbot Point, while the Newcastle queue is near to 10-year highs of around 40 vessels.
The lower Hay Point/DBCT queue is partly because of a surge in June in coal exports through Hay Point, which is operated by the world's largest supplier of seaborne coking coal BHP Mitsubishi Alliance, as BHP pushed to meet its coking coal guidance of 70mn-73mn t for its 2020-21 fiscal year to 30 June. BHP cut its 2020-21 metallurgical coal production guidance from 71mn-77mn t and raised expected costs from $69-75/t to $74-78/t.
The firm produced 51.43mn t of coking coal during July-March, leaving it with a target of 18.57mn t for April-June to reach the bottom of its guidance. It produced 20.69mn t during April-June last year but struggled with geotechnical constraints in April and May.
Exports from Hay Point, which ships much of BHP's coking coal, rose by almost 20pc in June compared with May, according to initial shipping data compiled by Argus. But exports from DBCT fell in June compared with May, despite the restart of user UK-South African mining firm Anglo American's 6.5mn t/yr Moranbah mine and the end of the fiscal year for many of the smaller mining firms that use the port. The official port data for Hay Point, DBCT and Abbot Point is expected out in the next week.
Argus yesterday assessed the premium hard coking coal price at a two-year high of $200/t fob Australia, up from $153.50/t on 4 June and from $107.75/t on 3 May. So far there has been little supply response out of Australia to the firmer prices, despite most producers returning to profitability at current prices. Mining firms are waiting to see how sustainable higher prices are, particularly after the short-lived higher price relief that they experienced in February and October.
Hay Point

Abbot Point

Dalrymple Bay

Gladstone

Total

May '21

4.4

2.7

4.9

5.4

17.4

Apr '21

4.3

2.9

4.3

5.3

16.8

May '20

4.7

2.6

4.4

5.6

17.2

May '19

4.8

2.4

5.5

6.0

18.6

Jan-May 21

20.3

12.5

21.1

27.8

81.6

Jan-May 20

19.6

13.1

23.2

29.2

85.2

Jan-May 19

20.2

10.7

26.7

29.9

87.5
Metallurgical coal prices ($/t)