India's May Coking Imports Fall as Restocking Slows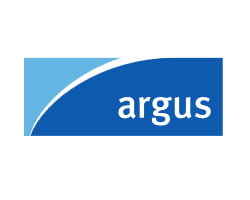 By Dylan Wong

July 13, 2021 - India's coking coal imports fell in May as Indian steelmakers held back because of surging fob prices and relied on healthy inventory levels, shored up by lower demand during Covid-19 lockdowns.
India imported 4.41mn t of coking coal in May, down by 7pc from April but up by 39pc from a year earlier, according to data from e-commerce firm Mjunction. Australia accounted for the bulk of the increase. January-May imports increased by 36pc from a year earlier to 25.06mn t.
Australian imports hit a six-month low of 3.5mn t in May, taking the year-to-date total up by 75pc from a year earlier when strict lockdowns reduced steel demand and blast furnace output. Indian crude steel output rose slightly in May on declining coronavirus cases, but steel producers held back from restocking given the surge in fob prices, as well as high inventories built in previous months.
The Argus premium low-volatile hard coking coal index closed at $176.50/t cfr India on 31 May, up by 36pc from $130.25/t cfr India on 30 April.
India's pulverised coal injection (PCI) imports of 1.17mn t in May fell by 22pc on the month but rose by 45pc on the year. May PCI imports from Australia declined by 35pc from April to 825,173t in May, while Russian PCI arrivals fell by 7pc on the month to 217,764t.
January-May PCI imports increased by 23pc from a year earlier to 6.11mn t.
India's met coke imports tumbled by 71pc to 101,491t in May from a five-month high of 344,998t in April. Arrivals from Colombia topped May imports at 36,858t, accounting for 36pc of the total. This was followed by Poland with 29,839t. Other suppliers included Japan with 22,510t and China with 2,145t. January-May met coke imports fell by 6pc to 859,255t.
Origin

21-May

20-May

± %

Jan-May 2021

Jan-May 2020

± %

Australia

3,496

2,001

75

20,580

12,553

64

US

411

561

-27

1,356

2,230

-39

Canada

240

377

-36

1,219

1,695

-28

Mozambique

114

139

-18

658

614

7

Indonesia

76

27

178

657

749

-12

Russia

76

34

125

468

426

10

Others

0

44

-99

119

120

-1

Total

4,414

3,183

39

25,057

18,386

36