The US Coal Industry Could Produce a Boost Not Seen in Thirty Years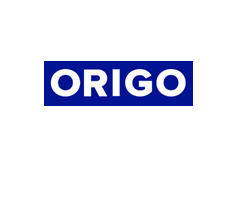 July 13, 2021 - Suddenly, US coal emissions could soar very sharply, which took analysts by surprise. Even the most polluting fossil fuels appear to be extremely resilient during the post-epidemic economic recovery.
US coal production could grow 15 percent this year thanks to domestic and international power demand, Mining.com is quoted in a report from the US Department of Energy in July. And that would be at least an unprecedented growth rate since 1990 and almost double the 8 percent rate expected in May. At this point, the economic recovery from the coronavirus epidemic was still in its infancy, making its effects less apparent. However, the current forecast is also due to the rise in world gas prices, but international demand for US coal has also increased significantly this year. That said, analysts say everything just came together to expand US coal production.
As a result, U.S. coal exports could grow 21 percent in 2021, but continue to grow 19 percent in 2022. That's what the ministry said. Meanwhile, the US gross domestic product could rise 7.4 percent this year, according to the latest forecast by the renowned information company IHS Markit.
It seems that the world is far from getting rid of the coalSource: Getty Images / Kevin Frayer
Unsurprisingly, the report also increased shares in mining companies. The stocks of Peabody Energy Corp., the largest US coal producer, and Arch Resources both rose to 18-month highs this week.
And analysts predict that the momentum in the coal industry will continue into the future, which is very worrying for the fight against climate change. Lucas Pipes, an analyst at B. Riley Securities, sees If the pace of economic growth is sustained, so will energy demand, which will also fuel the increase in carbon emissions.
And with demand continuing (especially in Asia) and mining companies not opening new mines (in part due to environmental regulations), coal prices are expected to continue to rise, the analyst added.