China's Imports Remain Under Pressure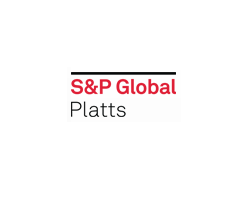 July 15, 2021 - With Australian coal out of the picture and Mongolian coal being controlled at the border, China's coking coal imports fell a sharp 43% year on year to 18 million mt over January-May, according to China Customs.
That downtrend appears likely to persist into Q3, based on the analysis of spot trade data. Cargoes transacted today typically take a month or two to arrive, so it is possible to predict near-term future trends for China's import volumes by analyzing spot market activity. Platts observed a total 3 million mt of spot trades on a CFR China basis in Q2, compared with 12 million mt in Q2 2020 and 2.7 million in Q1 2021.
With most Q2 traded volumes likely to arrive in China in Q3, the data would suggest similarly low levels of Chinese imports for the coming 1-2 months.
Spot trade data tends to be a strong predictor of China's imports two months later, based on analysis of Platts spot data going back to 2016.
Chinese import policy is likely to remain the key wild card for the Q3 global market outlook. Any change in policy, while unlikely, "would not be impossible," one market participant said.
"The odds seem to favor the status quo for Chinese import policies for Q3, but with steel margins coming under pressure as a result of soaring raw material input costs, perhaps we could see the government move to encourage more domestic supply, or ease the import restriction, or both," a trader in China said.