Alabama Power Barry Coal Ash Plan Gets Permit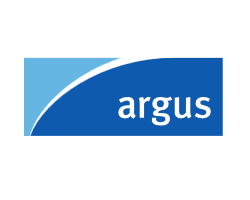 By Elena Vasilyeva
July 16, 2021 - Alabama regulators have approved Southern Company subsidiary Alabama Power's plan for closing the coal ash pond at the Barry steam plant, despite objections from environmental groups.
The Alabama Department of Environmental Management on 1 July issued a permit for Alabama Power to seal the power plant's 600-acre coal ash pond with an impermeable cap and keep the coal combustion residuals on site. The permit also will allow Alabama Power to operate a smaller, 20-acre, gypsum disposal pond.
The permit is part of a larger plan by Alabama Power to comply with regulations the US Environmental Protection Agency (EPA) finalized in 2015 for closing and managing unlined coal-ash ponds.
Environmental groups had hoped regulators would require Alabama Power to excavate the Barry coal ash pond.
The company's plan to "leave more than 21mn tons of coal ash in an unlined pit behind an earthen dam mere feet from the powerful Mobile river is not a solution," said Mobile Baykeeper director Cade Kistler said. "It is merely pushing the likelihood of a catastrophic spill down the road."
Mobile Baykeeper is considering working with elected officials and the EPA to stop the plan. Kistler pointed out that utilities in neighboring states, including Alabama Power's sister company, Georgia Power, are removing coal ash from unlined ponds that are near rivers and recycling it or placing it in upland, lined landfills.
Alabama Power told Argus that while the coal ash is staying at the plant, "material will be excavated and moved further away from waterways, creating a buffer of up to 750 yards from the Mobile River, a distance in some places of more than seven football fields. The size will be reduced by 267 acres or about 45pc."
The utility said it "spent years" evaluating possibilities for the Barry coal ash site and "ultimately decided that sealing the site through the close-in-place method was the best alternative offered by EPA."
The Barry plant operates two coal units. The plant received 531,535 short tons (482,200 metric tonnes) of coal during the first 4 months of 2021, according to data from the US Energy Information Administration (EIA). All the coal came from Drummond's Mina Pribbenow mine in Colombia, according to the EIA data.