Australia Forecasts More Aug-Oct Rain, Possible La Nina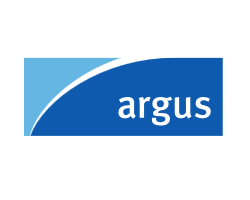 By Kevin Morrison
July 16, 2021 - Australia is forecast to experience above average rainfall over August-October and could see the La Nina weather event emerging later in the year, which is normally associated with increased rainfall in east Australia where the country's thermal and coking coal mines are located.
The El Nino–Southern Oscillation is currently neutral, with three of seven models suggesting La Nina thresholds may be reached during the September-November spring, the Bureau of Meteorology (BoM) said. La Nina increases the chances of above average spring rainfall for much of east and north Australia, it said.
East Australia recorded a La Nina event over the 2020-21 summer, although this did not cause any widespread disruption to coal supplies. The last major La Nina event in Australia was during 2010-12 when flooding in late 2010 and early 2011 caused several coal mining firms to declare force majeure in early December, which stayed in place into February. The effect was most pronounced in hard and semi-soft coking coal exports, although thermal coal export growth also slowed over the period before it rebounded strongly in 2012-13.
Australia's iron ore exporters in the Pilbara region of Western Australia (WA) have been [affected by higher than average rainfall] (https://direct.argusmedia.com/newsandanalysis/article/2206899) in the first half of 2021, partly because of cyclone activity earlier in the year. The latest three-month weather outlook suggests that parts of coastal WA have a 50:50 chance of above average rainfall in August-October, the BoM said.
Rainfall for August-October is likely to be above median for most of Australia, with a 60pc probability of rainfall exceeding the median volumes and east Australia showing a greater than 80pc chance of above average rainfall.
The US Climate Prediction Center forecast the La Nina weather effect has a 66pc chance of emerging between September-November this year and may last until the spring of 2022.