Upcoming Webinar: International Centre for Sustainable Carbon - Who We Are And How Our Work Is Evolving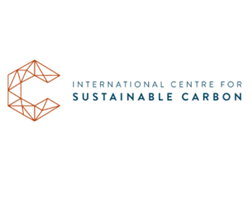 July 16, 2021 - Tune in to this month's webinar on Wed, Jul 21, 2021, 7:00 AM - 8:00 AM EDT, to learn more about why we have rebadged as the International Centre for Sustainable Carbon, ICSC. This webinar highlights our revised scope of activities in a dynamic energy landscape. As the role of coal, biomass and other carbon-based fuels changes and how they interact with renewable energy sources becomes more important, we continue to evolve too.
We are proud to remain a Technology Collaboration Programme under the auspices of the International Energy Agency. As the ICSC, the work programme is now broader than it has ever been, both in terms of applicable carbon-based energy sources and the wide ranging/fast moving transformation of energy systems worldwide. We continue to advance the importance of international collaboration for policy deliberations, knowledge sharing and improved pollutant control technologies for lowering carbon emissions as a capacity building organisation. We look forward to sharing this journey with you.
To register, click here.