Kentucky State Utility Regulators Reject Proposal to Keep Marshall County Coal-Fired Plant Open Past 2028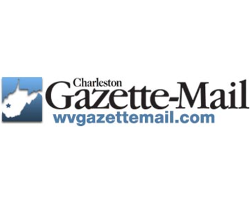 By Mike Tony
July 16, 2021 - Kentucky state utility regulators have dealt a blow to plans to keep a Marshall County coal-fired generating plant operating until its planned retirement date of 2040.
The Kentucky Public Service Commission issued an order Thursday rejecting Kentucky Power's request for a certificate to implement and recover costs for federally required environmental upgrades at the Mitchell plant near Moundsville that would keep the plant operational for another 19 years.
Instead, the commission approved another plan that Kentucky Power, an American Electric Power subsidiary, had modeled but deemed less desirable: completing only enough environmental upgrades to keep the plant federally compliant and operating through 2028.
The commission found that Kentucky Power failed to prove that a project to keep the plant in compliance with federal effluent limitation guidelines regulating wastewater discharges at coal-fired generating facilities was cost-effective.
Instead, the regulators concurred with Kentucky Attorney General Daniel Cameron, a Republican, the Kentucky Industrial Utility Customers advocacy group, and the Sierra Club that Kentucky Power's modeling assumptions significantly overestimated the projected cost of other generation resources, resulting in what they argued was a misleading suggestion that the wastewater project would be more cost-effective than the alternatives.
Kentucky Power had contended that making the necessary environmental upgrades to keep the 50-year-old Mitchell facility operational through 2040 was the most economical option, noting that the company will have a substantial capacity shortfall if Mitchell is retired in 2028.
The total estimated cost of allowing Mitchell to operate through 2040 was $133.5 million. The total estimated cost of allowing only implementation of and cost recovery for complying with rules regulating handling and disposal of coal combustion residual materials was $35.1 million, excluding the cost of capacity that Kentucky Power will need to obtain once Mitchell is retired.
Kentucky Power and Wheeling Power each own 50% interest in Mitchell.
Wheeling Power and Appalachian Power were neutral on whether Mitchell should stay operational past 2028 when they asked the Public Service Commission of West Virginia in December to approve $317 million in utility customer costs to pay for upgrades per federal environmental regulations required to keep the Mitchell, Mountaineer and John Amos coal-fired generating facilities in Marshall, Mason and Putnam counties respectively operating through 2040 instead of 2028.
Appalachian Power and Wheeling Power said in their December filing with the West Virginia Public Service Commission that performing only the coal combustion residual compliance work at Mitchell and retiring the plant in 2028 has "comparable costs and benefits" to making the additional wastewater compliance investment to allow the plant to operate beyond 2028.
Replacing a portion of the retired Mitchell capacity with a portion of Appalachian Power's excess capacity in 2028 would result in savings to West Virginia customers of approximately $27 million annually from 2029 to 2040.
But Marshall County residents and government officials have pleaded with West Virginia utility regulators to keep Mitchell operating until 2040, touting its importance as a much needed job provider and tax income generator in the area.
There were 214 people employed at the Mitchell plant that were compensated a combined $26.8 million in wages in 2020, according to Appalachian Power and Wheeling Power.
"We disagree with the Kentucky Commission's findings regarding the evidence Kentucky Power provided to support the [effluent limitation guideline] investment but understand that this was a close call for the Commission given the economics and the overall size of the investment," Kentucky Power spokeswoman Cynthia Wiseman said in an email.
The West Virginia Coal Association intervened in the case before West Virginia utility regulators to defend the plant from an early closure. Coal Association President Chris Hamilton said he was "not overly surprised … but very disappointed" in Kentucky utility regulators' decision.
"[V]ery disappointed from the standpoint of seeing Kentucky begin to move away from an industry that has meant so much to the state of Kentucky over the years," Hamilton said. "We'll just have to look at the options from here and see if there are plausible scenarios to keep the Mitchell plant operating beyond 2028."
Cameron argued before Kentucky state regulators that if they and the West Virginia Public Service Commission reach different decisions on whether to allow effluent limitation guideline compliance cost recovery, Kentucky Power or a new owner could explore selling its 50% undivided ownership interest in the Mitchell units to Wheeling Power, Appalachian Power or another party, or otherwise restructure its ownership interest in Mitchell.
The West Virginia Public Service Commission could not be reached for comment Thursday afternoon. The commission does not comment on active cases.
Appalachian Power has also sought approval from the Virginia State Corporation Commission for approval of environmental upgrades at the Amos and Mountaineer plants. A decision from Virginia regulators on Appalachian Power's request is due on Aug. 23.
Appalachian Power and Wheeling Power have proposed to the West Virginia Public Service Commission residential, commercial and industrial rate increases of 1.59%, 1.52% and 1.72% for the environmental compliance work, respectively. The proposed increased project-related rates and charges would produce $23.5 million in additional annual revenue.
Energy Efficient West Virginia policy director Emmett Pepper applauded the Kentucky Public Service Commission's decision.
"It really shows that spending this extra money to keep Mitchell an extra 12 years is not good for West Virginia ratepayers," Pepper said. " … The West Virginia Public Service Commission should do the same thing, which would help avoid another rate increase. With the money they save, that money could be invested in the economy in the Northern Panhandle."