MCPA Announces 2021 Annual Conference, Keynote Speaker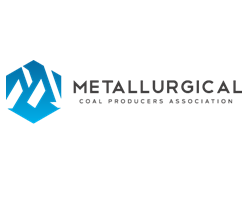 July 19, 2021
- The Metallurgical Coal Producers Association (MCPA) will host its 42nd Annual Conference at the Stonewall Resort in Roanoke, West Virginia on
September 26 - 28
. This year's conference is the first since the association, formerly known as the Virginia Coal and Energy Alliance, rebranded as the Metallurgical Coal Producers Association and expanded its focus to include both Southwest Virginia and West Virginia.
"The MCPA and our producing members are excited to host this year's annual conference. Attendees will learn about the future of our industry associated with steel-making coal, or metallurgical coal," said Ben Beakes, president of the MCPA. "Our conference is timely considering talks in Washington, D.C. surrounding our nation's critical infrastructure needs. We cannot have infrastructure without steel, and we cannot have steel without metallurgical coal."
To highlight the close ties between infrastructure, steel, and metallurgical coal, Kevin Dempsey, president and chief executive officer of the American Iron and Steel Institute (AISI), will serve as one of the keynote speakers for the conference. "AISI values our supply-chain partners, including the members of the MCPA," Dempsey said. "Metallurgical coal is critical to the production of steel. We hope our participation in events such as these will strengthen our strategic alliance as our nation's leaders contemplate policies that will affect our industries for many years."
| | |
| --- | --- |
| Dempsey previously served as Senior Vice President of Public Policy and General Counsel to the Institute. Before joining AISI, Dempsey was a partner at Dewey & LeBoeuf, a global law firm where he focused much of his work on international trade for the steel industry. Dempsey also previously served as counsel to Senator John C. Danforth (R-MO) and the U.S. Senate Committee on Commerce, Science and Transportation. Dempsey received his Juris Doctor Degree from Harvard Law School and a Bachelor of Arts in History from Washington University in St. Louis. | |
Other speakers will include top executives from MCPA producing members, coal and steel industry market experts, political leaders, and more. Visit
www.metcoalproducers.com/events
for more information and to register for the annual conference.
REGISTER TODAY FOR THE MCPA'S ANNUAL CONFERENCE!
We are excited to announce that the MCPA Annual Conference will be held on September 26 – 28 at the Stonewall Resort in Roanoke, West Virginia. The annual conference will focus on the future of coal – met coal. Please join us for our first conference as a rebranded association. At the conference you will hear firsthand from our members about how you can help their mission through the association. You can
reserve your spot online here
. Then, fill out your
registration form here
, and send to
barb@metcoalproducers.com
.
| | | | | |
| --- | --- | --- | --- | --- |
| | Metallurgical Coal Producers Association | | | West Virginia:(304) 993-8917 |