Will the Democrats' Climate Legislation Hinge on Carbon Capture?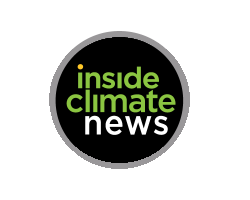 By Nicholas Kusnetz
July 20, 2021 - The Democrats' fragile package of sweeping climate and infrastructure legislation might end up being held together by a technology known as carbon capture and storage. That is, if it doesn't pull it apart.
The Senate is expected to vote Wednesday on a bipartisan infrastructure bill that includes billions in government support for carbon capture, which pulls carbon dioxide out of smokestack emissions or straight from the air and pumps it underground. But on Monday, a coalition of hundreds of progressive environmental groups sent an open letter to President Joe Biden and Democratic Congressional leaders calling on them to reject the technology.
"Carbon capture is not a climate solution," the groups wrote in the letter, which was accompanied by an advertisement in the Washington Post. "To the contrary, investing in carbon capture delays the needed transition away from fossil fuels and other combustible energy sources, and poses significant new environmental, health, and safety risks, particularly to Black, Brown, and Indigenous communities already overburdened by industrial pollution, dispossession, and the impacts of climate change."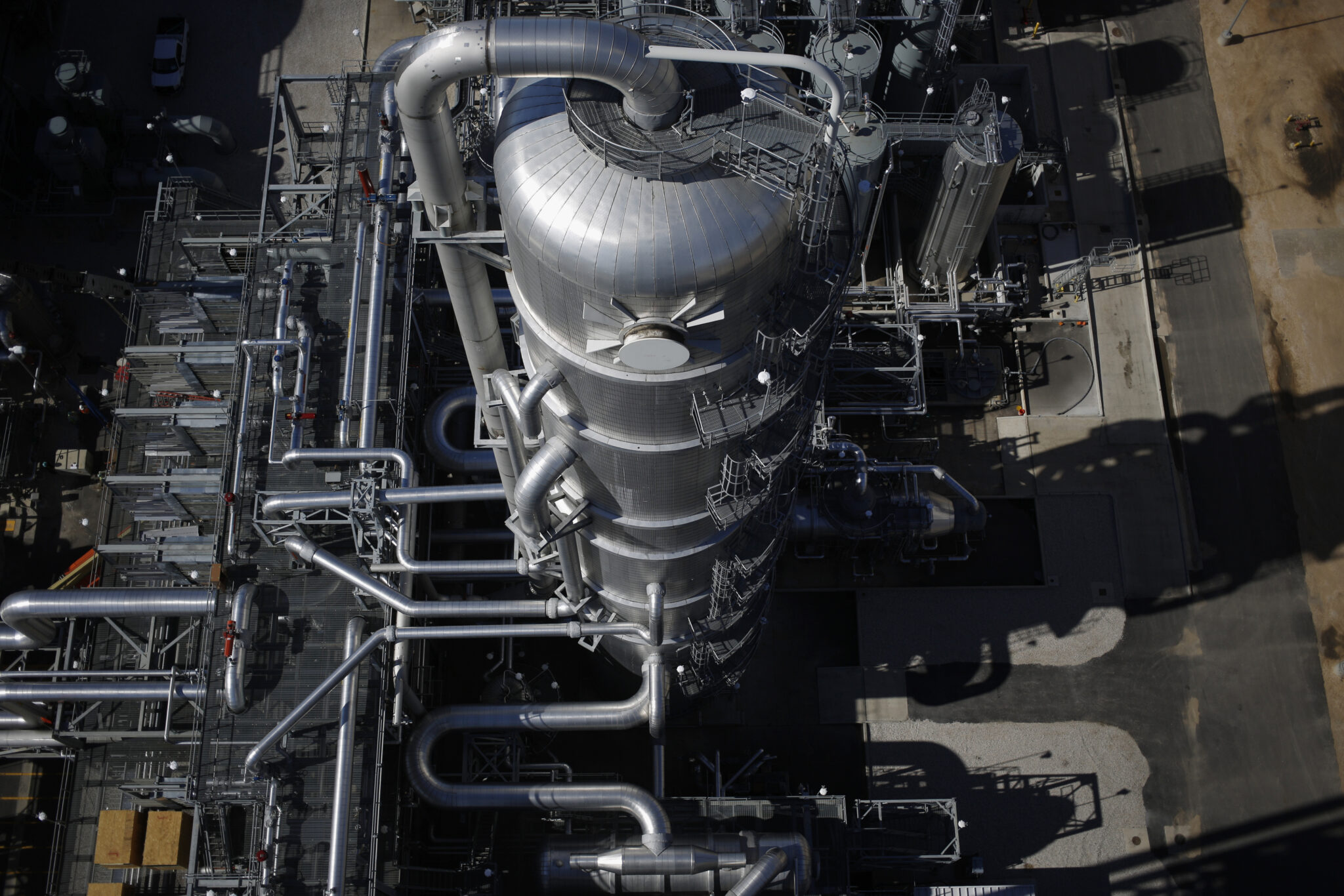 Equipment installed as part of the Petra Nova Carbon Capture Project stands at the NRG Energy Inc. WA Parish generating station in Thompsons, Texas, on Thursday, Feb. 16, 2017. The project later shut down operations indefinitely.
Credit: Luke Sharrett/Bloomberg via Getty Images
The letter reflects a split that has emerged in the advocacy community and among Democrats. Many of the nation's most influential, mainstream environmental groups did not sign the letter, while those organizations that did sign included more left-leaning, justice-focused and local groups.
Carbon capture and storage, or CCS, has taken on an increasingly central role in climate policy discussions over the last couple of years. It is one of the few climate actions that draws bipartisan support. Most major labor unions also support CCS, arguing that its deployment could provide new jobs and help extend the life of some gas or coal-burning power plants, which often provide high-paying union jobs. And the fossil fuel industries have promoted the technology for decades.
Some environmental groups have also thrown their support behind carbon capture technology, arguing that it could prove critical to meeting ambitious climate goals. Global emissions have continued to rise, they note, and the world is already experiencing dangerous impacts of warming like the heat waves, fires and floods that hit North America and Europe in recent weeks. In particular, these organizations say, CCS could be attached to industrial sources like steel and cement manufacturing, which do not currently have good emissions-free alternatives, and might allow carbon dioxide to be pulled straight from the air to help bring atmospheric concentrations back to safer levels.
But some progressive groups, and many that are focused on environmental justice, have opposed carbon capture, saying that it only serves to extend the life of fossil fuels when those fuels should instead be phased out as rapidly as possible.
"If the argument is, we should not stop burning fossil fuels, we're finished with the conversation," said Natalie Mebane, policy director for 350.org, which was among the groups that signed the letter. "Because we are going to stop burning fossil fuels."
As with so many national policy discussions this year, much may revolve around Sen. Joe Manchin, the West Virginia Democrat who is a moderate, a long-time supporter of the fossil fuel industry and chairman of the Senate Energy and Natural Resources Committee.
Last week, that committee approved legislation that will serve as language for the energy sections of a larger infrastructure package. The bill includes billions of dollars to support CCS, including measures that aim to finance and speed development of infrastructure to transport carbon dioxide from industrial capture sites to underground storage locations and money for producing hydrogen from natural gas with carbon capture technology.
"That's a huge first," said Brad Crabtree, who runs the Carbon Capture Coalition, which includes companies from the coal, oil and other industrial sectors, as well as unions and some environmental groups. "It would be a policy of global significance if it is adopted."
The carbon capture provisions could prove critical to maintaining Manchin's support for a separate, more expansive budget deal that would address climate change and other issues, and would require the support of all 50 Senate Democrats to pass. Climate advocates have been pushing for that deal to include a clean electricity standard that would require utilities to move to carbon-free sources of energy, and a major question has been what types of energy could count as "clean." Last week, Sen. Tina Smith (D-Minn.) issued a statement saying her proposed clean electricity standard, which counts fossil fuel plants with CCS as clean, had made it into the agreement.
A spokeswoman for Smith declined to comment further.