G20 Reiterates 1.5C Goal But Lacks Specific Pledges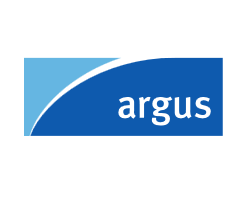 By Eleanor Green
November 1, 2021 - Leaders of the G20 countries reiterated their commitment to the goal of limiting global warming to 1.5°C by the end of the century and agreed to review their 2030 nationally determined contributions (NDCs), but backed away from any specific measures on coal-fired generation or methane emissions ahead of the UN climate summit Cop 26 where negotiations will continue.
"We remain committed to the Paris Agreement goal to hold the global average temperature increase well below 2°C and to pursue efforts to limit it to 1.5°C above pre-industrial levels," the G20 communique agreed by leaders said at the end of their summit in Rome.
The G20 countries agreed "to take further action this decade and to formulate, implement, update and enhance, where necessary, our 2030 NDCs, and to formulate Long-Term Strategies that set out clear and predictable pathways."
The statement, which has to be agreed by all members, lacked any specific detail or pledges but these will be under discussion during Cop 26.
In order to come close to achieving their stated goal of limiting climate change to the 1.5°C target, G20 members will have to make more ambitious emissions cuts and reforms to their energy systems than most of them have currently committed to and the reference to 2030 means that they will also need to set more specific near-term policy goals, rather than just stating goals for 2050 or 2060.
The G20 acknowledged methane emissions, which are largely a product of the oil and gas industry and livestock agriculture, make "a significant contribution to climate change and recognize, according to national circumstances, that its reduction can be one of the quickest, most feasible and most cost-effective ways to limit climate change and its impacts".
The G20 welcomed today's launch of the International Methane Emissions Observatory, run by the the UN Environment Programme (Unep) in conjunction with the European Union.
Agreeing methane emission cuts will be part of the COP 26 negotiations in Glasgow over the next fortnight, with the EU and US jointly promoting the Global Methane Pledge, under which so far 30 countries have agreed to reduce their methane emissions by 30pc by 2030 . Signatories include the UK, Mexico, Indonesia, Iraq, Nigeria, Canada, France, Germany, Japan, Pakistan and Argentina. But Australian prime minister Scott Morrison said last week that he would not sign the pledge.
The G20 agreed to end international public financing of unabated coal plants by the end of the year but on generation and new projects, it said only that "those countries that commit to phasing out investment in new unabated coal power generation capacity" should be supported through co-operation and technology sharing. NGO observers said earlier drafts of the communique included more ambitious language on coal-fired generation but these were not in the final version.
"The coal addicts in the G20 may feel like they have succeeded in blocking explicit commitments on coal exit, but they have lost the fight over the principles. Coal has gone all the way up to Leaders. Given G20 history this is unexpected, welcome, and a credit to Italy," said Chris Littlecott, associate director of NGO E3G.
On the current surge in energy prices, language was limited to a commitment to "remain vigilant of the evolution of energy markets, taking into account trends over the years, and promote an intensive dialogue."