China Coal Crisis Thrown Another Curveball With Mongolia Border Closure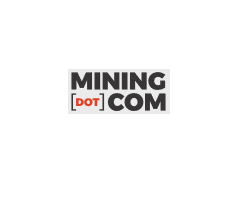 November 3, 2021 - Mongolian coal producer SouthGobi Resources Ltd. has been forced to suspend mining operations from this month after an outbreak of Covid-19 closed the border to its customers in China, the company said in a statement on Tuesday.

China's northern neighbor has seen coal exports dwindle since April because of the pandemic, a contributing factor to the shortages of the fuel that have plagued Chinese industry in recent months.
Credit: SouthGobi Resources Ltd.
Beijing has continued to push Mongolia for more supply, but to little avail. SouthGobi, one of its biggest miners, reported in August that its sales fell to about 100,000 tons in the second quarter, from about 500,000 tons the year before. Mongolia's total exports to China in the third quarter sank below 1 million tons, just a third of the volume reported in the prior year.
China imported more than 30 million tons of coal in September, so the volumes at risk from the border suspension aren't particularly significant. But most of Mongolia's coal exports are of the higher grade used in the steel industry, and are particularly prized by Chinese mills after the government banned similar supplies from Australia a year ago.
The Hong Kong-based, Toronto-listed SouthGobi said its existing coal inventories should be sufficient to satisfy demand for at least four months once coal exports to China resume.