Consol Brings More Coal Tons to the Market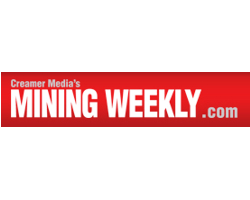 By Mariaan Webb
November 3, 2021 - Consol on Tuesday announced that it had restarted development for the fifth longwall at its Pennsylvania Mining Complex (PAMC), thanks to a strong uptick in the domestic and international coal markets.
The fifth longwall, located at the Enlow Fork mine, should be operational late in the fourth quarter of next year, said CEO James Brock, adding that the group had a solid order book for 2022 and that it was in negotiations for additional volumes in 2023.
Contracting appetite from domestic customers has improved, with Consol's contracted position having grown to 20.2-million tons in 2022 and 5.8-million tons in 2023.
"We feel good about our business as we head into 2022," Brock said on a third-quarter conference call with analysts.
CFO Mitesh Thakkar said that the coal market was fundamentally under-supplied, and that the imbalance was expected to continue, driven by a lack of investment in coal mines in recent years and dwindling access to capital for coal companies. At the same time, active reserves continue to deplete during each year of operation, creating challenges for ramping up supply or sustaining supply at current level.
IHS Market estimates that total US coal demand in 2021 will increase by 110-million tons, compared with 2020 levels, while total US coal production will improve by only 59-million tons. The EIA reports that August coal inventory levels at domestic power plants stood at 84.3-million tons, the lowest level since at least when Ronald Reagan was President.
"This highlights the significant value of an already installed asset base and the advantage we have to be able to restart development of our fifth longwall to restore capacity in an environment where such few opportunities exist," Thakkar said.
The fifth longwall would be in the newest reserve area of Enlow Fork after Consol recently finished selling off the northern section of the mine. As such, Enlow will be a light new mine with an efficient layout moving forward.
Commenting on the capital costs for the fifth longwall, Brock pointed out that Consol already owned the equipment and that the rebuild would be in the "single-digit of millions".
During the third quarter ended September 2021, Consol ran four longwalls at the PAMC, but ran into operational and geological issues, as well as transportation delays and maintenance shutdowns, which limited production.
The PMAC produced 5.3-million tons in the quarter under review, compared with 4.5-million tonnes in the third quarter of 2020. The improvement versus the prior year period was owing to increased demand as the markets started recovering from the Covid-19-related decline a year earlier.
As a result of operational issues, Consol reported elevated cash costs of $30.64/t, compared with $28.64/t in the third quarter of 2020.