From Atop the Coal Industry, Peabody and Arch Embrace Different Directions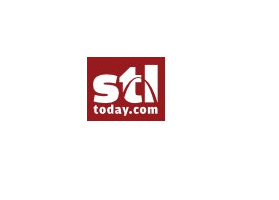 By Bryce Gray
November 8, 2021 - Peabody Energy and Arch Resources are lumped together atop the coal industry and headquartered just miles apart, but their fortunes are quickly diverging.
The two biggest coal companies in the U.S., both based in the St. Louis area, are charting very different courses for their futures: Arch is embracing steelmaking coal, stepping away from "thermal" coal sold to power plants for electricity generation. Peabody, as competition recedes, is simultaneously asserting its dominance there.
"It's just two different approaches to what's an inevitable outcome," said Rob Godby, an economics professor at the University of Wyoming. "Each company is supporting the narrative that makes the most sense for their context."
The futures of Arch and Peabody are at stake. The two are betting that they can reduce costs, raise profits and remain viable. Investors, so far, are buying in: Arch shares have tripled over the past year; Peabody's have risen 10-fold.
More than two years ago, Arch and Peabody attempted to unite significant portions of their business through a joint venture that would have merged the nation's two dominant coal mines, which border each other in Wyoming. A federal judge blocked the move last year, citing concerns about the proposal's anti-competitive impacts on coal markets.
Plenty has changed in the time since: Coal prices have turned around as economies have rebounded from earlier in the coronavirus pandemic. And high natural gas prices have helped drive demand for coal, coinciding with hot stretches for each company's stock.
But that reversal of fortunes still isn't enough to negate years of punishment, experts say.
"The fact that this is an up year ignores the fact that we were starting from a really low base. Ten years of decline are not being reversed in one year," Godby said. "It's not a permanent change in market conditions."
Both companies are painfully aware of that backdrop — something that is now helping guide them in some different directions.
It's perhaps most obvious in Wyoming, the nation's coal production juggernaut, and where mines in the Powder River Basin provide much of the coal used for generating electricity in the U.S. More than than 40% of all American coal came from just 16 mines in the basin, according to 2019 analysis from the U.S. Energy Information Administration.
But the economic woes of coal-fired power plants have turned the companies' enormous mines in the area from jewels to liabilities.
That transformation became clear last year. First, Arch swapped "Coal" out of its name, replacing it with "Resources." Then, soon after the Wyoming joint venture with Peabody was rejected, Arch announced a pivot away from thermal coal, used for power production, to instead focus on the smaller but more profitable market for metallurgical or "coking" coal, used for steel making.


Arch reiterated in its earnings call earlier this month its commitment to choking off investment in thermal coal operations beyond a "subsistence" level.
"We're going to shrink this footprint," Arch CEO Paul Lang told investors then.
Experts expect Arch to sell thermal coal mines to avoid some major investments. Godby said the company's giant Black Thunder mine in Wyoming, for instance, will have to move a railroad in order to continue gobbling away at the site's coal seam.
"All of that is a story of avoiding reinvestment unless absolutely necessary," Godby said.
Meanwhile, Peabody remains committed to thermal coal as a core element of its business, touting its strong position in Wyoming and the ability of its large mines in Australia to serve expanding Asian economies — where the company has, for years, pinned its hope for long-term growth.
Just a year ago, Peabody faced questions about the possibility of another bankruptcy, despite its Chapter 11 restructuring completed in 2017. But the company has used the uptick in coal prices and demand to shore up its health and aggressively slash debt — eliminating a sixth of what it owes, since the start of the year.

Now, the company seems likely to retain, or even expand, its dominance as a thermal coal supplier. Godby said that mentality makes sense for Peabody, given the landscape of thinning competition. He likened the shrinking fortunes of the thermal coal business to a game of musical chairs.
"This is what Peabody was hoping for," said Godby. "Fewer and fewer chairs, and fewer and fewer players. Everybody is trying to jockey to be the last one."
But even the relatively good times for the industry can't mask the underlying challenges bound to resume, or force further contraction. Peabody leaders said as much earlier this month, acknowledging that the industry feels crowded.
"Even with these strong prices, there's still too many different players out there," said Peabody CEO Jim Grech, fielding an investor question about the possibilities of mergers or acquisitions. "I think consolidation still needs to occur."