U.S. Coal Mine Production and Productivity - 2021Q3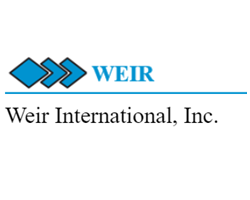 November 11, 2021 - Weir International, Inc. has published its quarterly U.S. Coal Mining Production and Productivity Report with data through September 2021. The summary report includes a review of coal production by producing region and mining type, and ranks the largest and most productive mining companies and mines. The report also details evolving trends among U.S. longwall mines and includes summaries of U.S. thermal and metallurgical coal pricing and export volume through the third quarter.

This quarter's addition highlights marked improvements in coal sales pricing and export volumes as well as notable Powder River Basin improvements in both production as well as productivity levels.

A copy of the report is available upon request via email at info@weirintl.com.