Judge Orders West Virginia Governor Jim Justice to Pay $2.9 Million for Failures to Clean Up Eastern Kentucky Coal Mines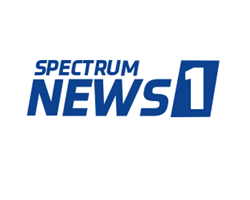 By Brandon Roberts
November 12, 2021 - Circuit Court Judge Thomas D. Wingate entered an order Tuesday, Nov. 9, allowing the collection of $2.9 million in penalties from West Virginia Gov. Jim Justice for violations at coal mines in Eastern Kentucky.
According to the order, the Kentucky Energy and Environment may take bonds posted to cover reclamation work at several Justice-owned mines, revoke their permits, and require Justice to complete the agreed reclamation.
Jim Justice and his son, Jay, bought several bankrupt coal companies in August 2014, and after doing so, agreed to correct hundreds of violations at those mine sites, according to the order. The work included cleaning out ponds designed to keep sediment out of streams, stabilizing landslides, fixing drainage problems, monitoring water quality, and eliminating highwalls created by cutting a large notch in the side of a mountain to reach the coal.
The order also mentions a lawsuit filed by the state against the Justices in 2015 for failure to adhere to the terms outlined in the 2014 agreement. Another deal was reached in April 2019 for the Justices to complete reclamation at five mines and included deadlines to finish the work. The Justices were required to post a $2.9 million letter of credit to cover penalties from the 2014 settlement, though it allowed them to get back the money if they kept enough workers on the payroll.
On Sept. 27, 2021, the cabinet filed a motion seeking an order from the court, finding the Justices had defaulted on the 2019 settlement agreement and for the court to enforce the agreed judgment entered in 2019.
Wingate refuted Justice's claim that the work had not been completed because of the COVID-19 pandemic, saying in the order, "over six years have passed since this present action began, and defendants have still not fixed the violations. The relevant sites have not been touched since before the COVID-19 pandemic began. Nevertheless, under the 2019 settlement agreement, failure of defendants to complete any of their obligations renders them in default."
Jim and Jay Justice are personally liable for the $2.9 million under the agreement.
"The court finds it somewhat incredible that defendants seek to be released from the civil penalty and also be paid by the money they owe the Commonwealth to perform the required work," Wingate wrote in the order. "Defendants failed to meet their obligations under the 2014 agreed order and have now failed to meet their obligations under the 2019 settlement agreement. The cabinet, nor the court, has any obligation to continue to grant defendants leniency."