Supplies Shifting Back to China's Met Coal Sector as Thermal Coal Prices Ease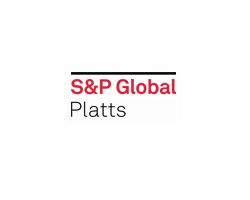 November 12, 2021 - Cargoes diverted to China's thermal coal sector in recent weeks amid a power crisis are now shifting back to the met coal sector, lifting domestic coking coal supplies, industry sources said Nov. 12.
As thermal coal prices fell, some resources previously allotted to the industry are now flowing back to the met coal sector, said Nanjing-based commodity trader Holly Futures.
On Nov. 11, offers for domestic 5,000 kcal/kg NAR thermal coal were at Yuan 1,030-1,050/mt FOB ($160.78-$163.94/mt) while bids were at Yuan 1,000 ($156.14/mt). Premium Low Vol HCC met coal was assessed at $530/mt CFR China Nov. 11, S&P Global Platts data showed.
Favorable Outlook
Positive developments have emerged for the met coal industry after production suffered in the first half of October following heavy rains that shut some coal mines in Shanxi, cutting supply and bumping up coking coal prices.
Coal mines have been gradually resuming output in November and met coal supply has recovered on the backdrop of the Chinese government's assurance of supplies, according to Guangzhou-based investment consultancy Founder CIFCO Futures.
The number of met coal trucks from Mongolia to China has also risen, improving the supply outlook, Founder CIFCO said.
In October, the number of trucks hauling coal from Mongolia into China averaged 400 a day, double from September volumes, the consultancy said.
Mongolia has emerged as one of the key coal suppliers to China in the absence of Australian coal, with almost no coal trade seen between the two countries since the end of 2020.
Mongolia's government is also planning to clear its 8.94 million mt coal stocks before end-February 2022, Founder CIFCO said, and forecast Mongolian coal trucks to China to rise further in the near term.
The pandemic has disrupted Mongolian coal traffic to China in 2021, with recurring cases delaying customs clearances. China imported 10.5789 million mt coal from Mongolia in January-September, down 64% on the year, China's customs data showed.
Last year, coal trade flows from Mongolia to China reached a historical high after about 2,200 trucks hauled coal daily in August 2020, Platts reported earlier.
Domestic met coal supply in November could improve marginally with the starting of the winter heating season in China and stricter environmental protection controls capping downstream coking sector output, according to Founder CIFCO.
Output, Imports
China's met coal output is estimated to be at 489.72 million mt in 2021, up about 1% on the year, according to Guosen Securities.
It sees Shanxi's 2021 met coal output to be 234.34 million mt, up from 223.82 million mt in 2020.
China's 2021 met coal imports are seen at 51.3 million mt, down from 72.56 million mt in 2020, Guosen estimates showed.
The fall was mainly because no coal was imported from Australia, which had exported 35.36 million mt coking coal in 2020 to China, Guosen said.
The US has surpassed Russia as China's biggest met coal importer in 2021, with China importing 7.187 million mt from the US in January-September, 8.7 times higher on the year, customs data showed.
Guosen sees Chinese demand for met coal in 2021 to be 580.02 million mt, up 4% from 2020.