COP26 Chief Says Moment of Truth for the Planet in Last-Ditch Plea to Save Troubled Climate Agreement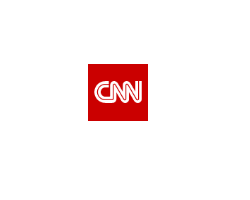 By Angela Dewan, Ivana Kottasová, Amy Cassidy and Ingrid Formanek
November 13, 2021 - COP26 President Alok Sharma made an impassioned plea to delegates Saturday to back a draft climate agreement, saying it was a "moment of truth" for the planet as talks went deep into overtime without clear sign that consensus was near.
In an effort to avert failure at the talks, Sharma called on countries to seize the moment, saying negotiations had "reached a critical juncture where we must come together."
He told negotiators that "the world is watching us" and urged them to "reach an agreement here for the sake of our planet and for present and future generations."
The COP26 climate talks seemed to have reached boiling point on Saturday -- at one point, Sharma struggled to convene all delegations in a room where they were due to give their feedback on the latest draft of a potential agreement. But Sharma insisted a deal will be made Saturday.
Divisions over key elements of the draft persist, particularly between developing and wealthier nations over money to fund the Global South's adaptation to the climate crisis, and requests for a new system for the developed world to pay "damages" from the climate crisis.
The tensions follow late-night marathon talks in which slow progress was made, but clearly not enough to announce an agreement 18 hours after Sharma's 6 p.m. local time deadline on Friday.
An agreement requires getting all 197 parties in attendance to reach consensus on each and every word of the final text, a painstaking effort that involves compromises and frank discussions about the world's structures of power and who is most responsible for the climate crisis.
The UN published a third draft of the agreement Saturday morning that retained reference to phasing out coal and ending subsidies for fossil fuels, albeit watered down.
If the final text even makes mention of fossil fuels, it would be an unprecedented inclusion in the history of the COP process. In all 25 COPs before Glasgow, never has an agreement mentioned fossil fuels as drivers -- let alone the main cause -- of the climate crisis.
The draft urges countries to rapidly scale up the use of clean power generation while it phases out coal power and "inefficient fossil fuel subsidies." It also recognizes "the need for support towards a just transition" -- money to support jobs and livelihoods as the world moves away from fossil fuels. Both additions leave the text more open to interpretation than the original.
A section that calls on parties to update their emissions-reduction plans by the end of next year was also retained, which would mean countries come forward with new pledges three years earlier than they are required to now under the 2015 Paris Agreement. Several countries have expresses opposition to this new timeline, claiming it tries to set new rules to the overarching 2015 Paris Agreement.
There are also divisions over language on just how much the world should allow the Earth to warm, the future of fossil fuels and rules for carbon markets to avoid double counting emissions reduction, or "cheating" on credits.
But the most contentious issue had been whether wealthy nations in the developed world should be obliged to set up an dedicated "loss and damage" fund to pay money to poorer countries for climate crisis impacts, which implicitly acknowledges wealthy nations' outsized role in causing the climate crisis.
The issue has pitted the developed and developing world against each other, a characteristic typical of COP conferences.
Many developing countries are unhappy with the draft text, which refers to a potential fund for loss and damage, but focuses more on creating a "dialogue," which could delay a fund from actually being established.
A delegate from Guinea, representing a group of 77 nations including China, said that the group could live with the current text.
"However, the group expresses its extreme disappointment .... on a dialogue related to loss and damage. This is a far way from the concrete core for loss and damage facility that the group came together to make and seek an answer here in Glasgow," he said.
"But in the spirit of compromise, we'll be able to live with this paragraph, as is in the understanding that it does not reflect nor prejudice the inner key vocal outcome that we seek on finance for loss and damage to reach the most vulnerable."
Tasneem Essop, executive director of Climate Action Network (CAN), said that the latest draft text was a "clear betrayal by rich nations" to poor and vulnerable countries.
By blocking progress on a dedicated facility for loss and damage, "rich countries have once again demonstrated their complete lack of solidarity and responsibility to protect those facing the worst of the climate impacts," Essop said. "We urge developing countries to act in the interest of their citizens and stand strong in the face of bullies."
A source familiar with the talks told CNN that European Union was against establishing an official fund for loss and damage. And a senior US official said Thursday the country does not support the creation of such a fund. Another source close to the talks told CNN said that the US was holding back progress on the fund.
An EU spokesperson declined to confirm the bloc's position, but pointed to remarks by its climate policy chief Frans Timmermans made earlier Friday, saying that loss and damage "is a key part of our conversation" and that it was "time to move and find the solutions " to the damage the climate crisis was causing for vulnerable nations.
Beyond the divide between rich and developing countries are major coal, oil and gas producers showing opposition to an article that calls for the phasing out of unabated coal and an end to fossil fuel subsidies.
A source close to the negotiations told CNN that the Australian delegation was generally being quiet in talks but was blocking progress on language around coal and even the measures to update its emissions plans by the end of 2022. A spokesperson for the delegation declined to comment.