Victims of Farmington Mine Disaster Remembered as Heroes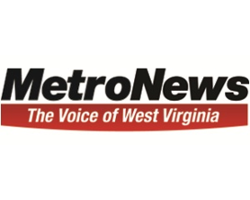 November 15, 2021 - Cecil Roberts, the President of the United Mine Workers Association (UMWA) International President says the victims of the 1968 Farmington #9 explosion are heroes in every sense of the word.
The 78 victims of the November 20, 1968 catastrophic explosion in Marion County were remembered in a virtual ceremony Sunday. It was the 53rd Farmington #9 memorial service.
Roberts, the keynote speaker, said that the miners that died at Farmington are heroes because miners' safety changed after the incident.
He said in 1969, the year after the explosion, the federal government passed the Federal Coal Mine and Safety Act. The act mandated regular inspections of coal mines and fines for all violations found.
"The mines became safer, the mines remain productive. We would not have had those laws had this terrible event not happened. I, for many years, have said that the miners that passed away on this date are heroes," Roberts said.
Roberts also credited the families of the victims for beginning the movement for miners' safety.
"There was a conversation that was started by the widows and family members locally that this should never happen to another family in America," he said.
"'You can't bring back our family members, you can't bring back my husband but no other woman in this country should experience this.'"
Roberts also credited the women impacted by the disaster, saying they should be commemorated for being able to move their families forward.
"Mothers, wives, widows, should be given the most praise here of those still surviving. Because of what they were about to do to keep those families moving. They raised wonderful citizens of the state of West Virginia," Roberts said.
The service included remarks from International Secretary-Treasurer Brian Sanson, and International District 31 Vice President Rick Altman. There was also the laying of multiple wreaths on the memorial site that could be seen via video.
This is the second consecutive Farmington #9 Memorial service that was held virtually. Officials hope to be back in person at the memorial site in 2022.