Eastern Kentucky Coal Jobs and Production Up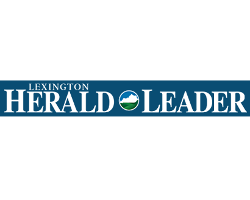 By Bill Estep
November 18, 2021 - Coal production and jobs were up in recent months in Eastern Kentucky over the same time a year ago, providing a boost in a region hit hard by a decline in the industry.
Total coal employment in Kentucky's Appalachian coalfield averaged 2,619 jobs in the third quarter, from July 1 to Sept. 30, up 18 percent from the same period of 2020 and 10 percent higher than in the second quarter of this year, according to a report released this week by the Kentucky Energy and Environment Cabinet.
Harlan County had the biggest gain, with 207 more jobs than a year earlier. Production also was up 78.4 percent in the county over a year earlier.
It's been a welcome increase, boosting coal-severance tax receipts that the county uses for a variety of programs and providing much-needed jobs, local officials said.
Businesses that support the coal industry have benefited as well, said Cole Raines, head of economic development for the county.
"I definitely think there is a noticeable impact," Raines said.
Nationally, the U.S. Bureau of Labor Statistics estimated there were 42,500 coal jobs last month, up more than 3,000 since the November 2020 presidential election.
The quarterly snapshot was different in Kentucky's western coalfield, where third-quarter jobs totaled 1,558, down 6.8 percent from 2020, and production was off 13.2 percent from a year earlier.
Jobs were up overall in Kentucky by 7.3 percent compared to the third quarter of 2020, buoyed by the numbers in Eastern Kentucky, though tonnage was down overall because of the drop in Western Kentucky.
Still, employment in the industry is a shadow of what it once was. A decade ago, in the third quarter of 2011, there were 14,203 coal jobs in Eastern Kentucky.
Harlan County averaged more than 2,300 coal jobs in 2011. It had 479 the most recent full quarter.
The increase in coal jobs this year after years of decline is a result of the recovery from the economic hit caused by the coronavirus pandemic in 2020 and higher natural gas prices.
Natural gas took away power-plant customers from coal because gas prices were relatively low and because of climate-change concerns over carbon-dioxide emissions from coal.
With an increase in the price of natural gas, the U.S. Energy Information Administration projected coal-fired electricity generation would be up 22 percent in 2021 over 2020 because of increases in the price of natural gas.
However, the agency projected the amount of coal-fired generation will go back down in 2022.