Highlights from the 2021 Power for America Conference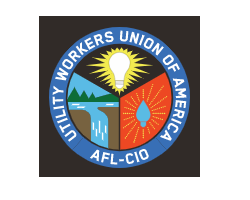 November 19, 2021 - Below is a message from the Utility Workers Union of America:
Thank you to everyone who has participated in the 2021 Power for America conference. The conference is ongoing and you can still register! Videos are available through the end of the month to ensure all UWUA members, regardless of their busy schedules, have a chance to hear from all the speakers and panelists who presented. We are proud to be able to offer this level of access to the entire UWUA membership for the first time, and are eager to hear your reactions to the program.
Training segments include reflections on the importance of the Power for America program and the value of good union jobs in ensuring working people can find fulfilling, dignified careers.
"The Power For America program, or P4A, is fulfilling the vision we set forth of a union training union member model to support utility workers and offer apprenticeship opportunities," said UWUA National President James Slevin. "This program now has 15 employer partners in 15 states and trains over 4,000 utility members each year...P4A training is not a sit-and-get model. Our program is dynamic and interactive and gets you out in the field working on the equipment you'll be using every day."
AFL-CIO president Liz Shuler also spoke to the "hope and opportunity" for working people in the labor movement. "Experience is one of the most valuable things we have in the labor movement and you're using yours to teach and connect and grow our movement," said Shuler. "Union training programs are the gold standard and the pathway to high demand fields and life-changing good union jobs."
Secretary of Labor Marty Walsh stressed the importance of creating accessible pathways to the middle class for all Americans. "We have to back our working people," he said. "We have to pay them a fair wage and respect their rights. We have to create good union jobs all across our country."
Secretary of Energy Jennifer M. Granholm reiterated the support the Department of Energy has for collective bargaining agreements that "give workers a voice on the job" and for registered apprenticeship programs. "We support efforts to make these career pathways more accessible to the workers who have been left behind," she said.
Hear the rest of their remarks and view the presentations made by other speakers and panelists through the end of November.
Videos will be available to view 24/7 at your convenience through the end of the month. Be sure to register so you don't miss out on this valuable learning opportunity!
This is available to UWUA members only. It's easy to sign up, and it's a great educational training opportunity. Register today by visiting
www.P4Atraininginaction2021.com and enter "UWUA2021" for the invitation code.
In Solidarity,
Utility Workers Union of America